PICKERINGTON, OH – July 5, 2023 – (Motor Sports NewsWire) –  The AMA Motorcycle Hall of Fame offers its condolences to the family and friends of Peter Starr — motorcycle racer, author, TV producer and filmmaker, whose work includes dozens of productions about motorcycles and motorcycling. Starr passed away on July 3 at the age of 80.
Born on Nov. 2, 1942, in Coventry, England, Starr began riding motorcycles at a young age, later raced Nortons, Ariels and Triumphs, and then turned that passion into a four-year job with Triumph in the early 1960s.
Starr moved to the United States in the mid-1960s working as a DJ and later in record production before returning to his love of motorcycles as a filmmaker. His first film, titled Bad Rock, was funded by Hodaka and Penzoil and was distributed across the United States. Later, his film Take it to the Limit would become his most famous creation, starring riders at the top of their sport and a string of hit songs on its soundtrack.
Along with his films, Starr also directed over 50 television specials on motorcycling and motorsports. It was Starr who had the first film camera mounted on a motorcycle and later did the first live broadcast from a motorcycle in competition for ABC's Wide World of Sports in 1985 at the AMA National on the Du Quoin Magic Mile.
In recent years, Starr became a global ambassador for motorcycling, and after being inducted into the AMA Motorcycle Hall of Fame in 2017 became an ardent supporter of the Hall of Fame and its annual induction ceremony.
"Peter Starr was a fixture in the motorcycling community for decades," said AMA President and CEO Rob Dingman. "Peter was a man who always strove to highlight our sport to both enthusiasts and non-riders, and was also incredibly supportive of the AMA Motorcycle Hall of Fame and its mission. Seeing him inducted in 2017 was inspiring. His energy and positive outlook on the sport we all love will be missed."
Starr battled cancer for many years. Despite his diagnosis, he lived a full and vibrant life and remained tirelessly active in motorcycling.
"When I was diagnosed with cancer in 2004," Starr previously told the AMA, "I spent a lot of time thinking about dealing with aging, and I concluded that it required living a purposeful life."
"For me, motorcycles were always a theme of my life," he continued. "The concept for me became looking forward, and creating something with motorcycling that was very important to me … and being a rider gives you something to always look forward to."
About the American Motorcyclist Association
Founded in 1924, the AMA is a not-for-profit member-based association whose mission is to promote the motorcycle lifestyle and protect the future of motorcycling. As the world's largest motorcycling rights and event sanctioning organization, the AMA advocates for riders' interests at all levels of government and sanctions thousands of competition and recreational events every year. Besides offering members money-saving discounts on products and services, the AMA also publishes American Motorcyclist, a recently revitalized and monthly full-color magazine (and digital version of same) that covers current events and motorcycle history with brilliant photography and compelling writing. American Motorcyclist is also North America's largest-circulation magazine. Through the AMA Motorcycle Hall of Fame in Pickerington, Ohio, the AMA honors the heroes and heritage of motorcycling. For more information, visit americanmotorcyclist.com.
Not a member? Join the AMA today: americanmotorcyclist.com.
Source: American Motorcyclist Association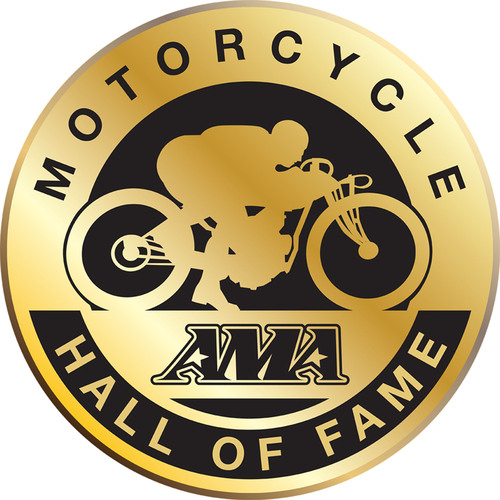 ####