SUNNYVALE, CA – June 1, 2023 – (Motor Sports NewsWire) – The Warhorse HSBK Racing Ducati NYC duo of Josh Herrin and Xavi Forés head north to Wisconsin's Road America, a long, four-mile circuit with 14 turns that has challenged the best of the best for over 60 years. The team arrives in Elkhart Lake following some dominating results last round for Forés and mixed results for Herrin.
During round 2 May 19-21 at Alabama's Barber Motorsports Park, Xavi Forés impressed at MotoAmerica's first-ever Supersport "Extended" race, a 37-lap long race that occurred Saturday instead of the typical double race format.
Although he dealt with multiple red flags, the Spaniard made it look easy on the #12 Warhorse HSBK Racing Ducati NYC Panigale V2, grabbing his third-straight win in the MotoAmerica Supersport series. Barber's race was double points, and Forés now has 100 points, 27 ahead of Kawasaki's Stefano Mesa and 46 ahead of Yamaha's Josh Hayes.
Herrin's weekend at Barber didn't go as smoothly as Forés. The 2022 MotoAmerica Supersport Champion claimed sixth in both races aboard his #2 Warhorse HSBK Racing Ducati NYC Panigale V4 R, citing tire issues that affected most of the Superbike grid. Heading into round three of nine, Herrin is fifth in the point standings, 49 behind Yamaha's Jake Gagne.
Josh Herrin (Warhorse HSBK Racing Ducati NYC – Ducati Panigale V4 R – #2):
"Road America has always been an excellent track for me, and I think it'll suit the Ducati V4 R pretty well, especially with the new pavement." Herrin said. "We're looking forward to getting to Road America and letting the V4 R show its strength, which is under hard braking and accelerating on the track's long straightaways. Because we're in Wisconsin, I also got a special cheese-themed helmet for this weekend that we'll be rolling out on Friday. I'm also just as excited to go and hang out with all the fans in Wisconsin. There's always a great crowd there, and hopefully, we can get some good results like we did in Atlanta."
Xavi Forés (Warhorse HSBK Racing Ducati NYC – Ducati Panigale V2 – #12):
"As usual, it will be another discovery weekend as this is another new track for me. Despite that, though, I feel really confident about some solid race performances as we head back into the Supersport Saturday/Sunday format rather than that one long race at Barber. I feel strong on the Panigale V2, especially on race pace. We have a good package! Hopefully, the weather will stay warm and nice, and we can enjoy another victory and more points."
On-track action for the third round of the 2023 MotoAmerica Supersport Championship kicks off Friday morning. Forés will take to the track for Supersport FP1 at 9:45 CDT a.m. on Friday, June 2, while Herrin will be on track for Superbike FP1 at 11:15 a.m.
Source: Ducati Motor Holding SpA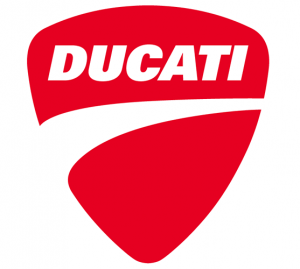 ####