POMONA, CA – May 26, 2023 – (Motor Sports NewsWire) – In-N-Out Burger is celebrating with a 75th Anniversary Festival on Oct. 22, 2023, at the In-N-Out Burger Pomona Dragstrip. The event will feature drag racing, a car show, bands, burgers, and rides. ZZ TOP, 311, and .48 Special will perform to close out the once-in-a-lifetime celebration.
Since 1948, fast food and fast cars have gone together. From drive-thrus to dragstrips, the Southern California car scene has been defined by the food and cars we love. A love that sounds like a V-8's rumble and tastes like a Double-Double®.
On Oct. 22, 2023, In-N-Out Burger's 75th Anniversary Festival will feature a full day of NHRA Drag Racing, Southern California's ultimate car show, live music throughout the decades, carnival rides, games, In-N-Out Burger cookout trucks, concessions, and entertainment for the whole family.
"We're so excited about it," said In-N-Out President Lynsi Snyder-Ellingson. "The partnership between In-N-Out and NHRA and being able to have this huge celebration at this track, it's going to be great. This track has so much rich history for my family, so celebrating the 75th anniversary here is going to be huge and we can't wait. There's a lot of car culture in our history and it was really special to honor my family and be a part of a sport that's near and dear to our hearts. It's very special and so many people are going to be blown away at what we have in store for them."
Car show parking begins at 5 a.m., and the gates to the festival and carnival rides open at 10 a.m. NHRA Drag Racing fun runs begin at 10 a.m., and there will be a skydiver and national anthem performance at noon to kick off the drag racing competition. Awards will be given out upon completion of racing. The evening will conclude with a very special concert to benefit the Slave 2 Nothing Foundation and will feature ZZ TOP, 311, and .48 Special from 6-10 p.m.
In-N-Out Burger's 75th Anniversary Festival tickets are $25 for adults, $15 for kids ages 3 to 12-years-old, and free for children ages 2 and under. Tickets to the benefit concert are $75.
In-N-Out Burger fans won't want to miss any of the excitement at the In-N-Out Burger Pomona Dragstrip in 2023. Fast food and fast cars have never tasted, looked, and sounded so good together!
To register for the car show, fun runs, drag racing competition, and to get your tickets to see ZZ TOP, 311, and .48 Special, check out INO75thfestival.com
About In-N-Out Burger
In-N-Out Burger, California's first "drive-thru" hamburger stand was founded by Harry and Esther Snyder in 1948. The Snyders ensured that every meal measured up to their simple business philosophy: "Give customers the freshest, highest quality foods and provide them with friendly service in a sparkling-clean environment." Through the years, Harry and Esther's sons, and today, their granddaughter Lynsi Snyder (In-N-Out Burger owner and president) have all carried that founding philosophy forward. Hamburgers are still made-to-order, shakes are still made with real ice cream, and In-N-Out Associates are still treated like family. Fresh ingredients are supplied to the each of the over-380 locations from In-N-Out. Hamburger patties are made from 100% American beef and whole chucks are boned and ground by In-N-Out's own butchers. All patties are produced and delivered fresh throughout the week to the stores and are never frozen. Fresh, whole produce is sliced and prepped by Associates daily at every restaurant for each hamburger, cheeseburger, and Double-Double® Burger. French fries are made from whole potatoes and are hand diced. In-N-Out has locations throughout California, Nevada, Arizona, Utah, Texas, Oregon and Colorado. In-N-Out is still owned and operated by the Snyder family. None of the units are franchised. For more information, visit www.in-n-out.com.
About NHRA
Headquartered in San Dimas, Calif., NHRA is the primary sanctioning body for the sport of drag racing in the United States. NHRA presents 21 national events featuring the NHRA Camping World Drag Racing Series, NHRA Lucas Oil Drag Racing Series, FuelTech NHRA Pro Mod Drag Racing Series presented by Type A Motorsports, Flexjet NHRA Factory Stock Showdown™ and Top Fuel Harley Series. NHRA provides competition opportunities for drivers of all levels in the NHRA Summit Racing Series and NHRA Street Legal™. NHRA also offers the NHRA Jr. Street® program for teens and the Summit Racing Jr. Drag Racing League® for youth ages 5 to 17. With 120 Member Tracks, NHRA allows racers to compete at a variety of locations nationally and internationally. NHRA's Youth and Education Services® (YES) Program reaches over 30,000 students annually to ignite their interest in automotive and racing related careers. NHRA's streaming service, NHRA.tv®, allows fans to view all NHRA national events as well as exclusive features of the sport. In addition, NHRA owns and operates three racing facilities: Gainesville Raceway in Florida; Lucas Oil Indianapolis Raceway Park; and In-N-Out Burger Pomona Dragstrip in Southern California. For more information, log on to www.NHRA.com, or visit the official NHRA pages on Facebook, Instagram, Twitter, and YouTube.
Source: National Hot Rod Association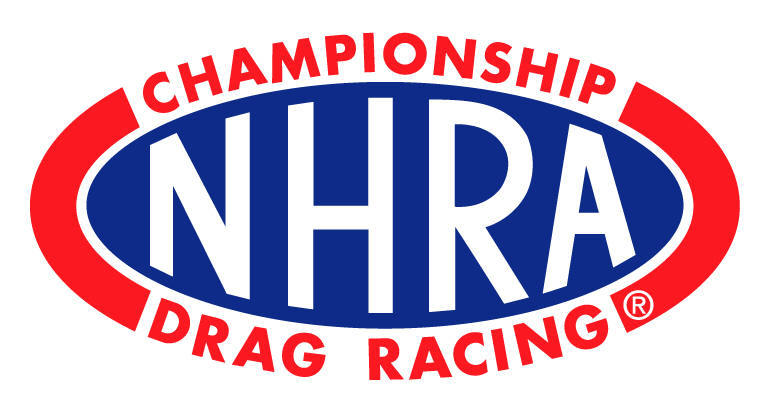 ####