INDIANAPOLIS, IN – March 2, 2023 – (Motor Sports NewsWire) – For the second straight year, Right Trailers will be the title sponsor of the NHRA Jr. Drag Racing League Western Conference Finals at Bandimere Speedway in Denver and the NHRA Jr. Drag Racing League Eastern Conference Finals at Bristol Dragway.
The pair of events are two major highlights of the NHRA Summit Racing Jr. Drag Racing League, a popular racing league for kids ages 5-17, which celebrates its 31st season in 2023. Both events draw hundreds of young drivers during the marquee weekend, helping further growth in the class and propel aspiring drivers in the sport.
"For us at Right Trailers, these two races are an important part of the sport," Right Trailers President Michael Scott said. "We want to see that next generation succeed and the Eastern Conference Finals and Western Conference Finals gives all these young drivers a chance to be showcased. This was such a great opportunity for us last year and we're excited to return as a sponsor and see all these young drivers in action.
The Right Trailers NHRA Jr. Drag Racing League Western Conference Finals take place June 22-25 at Bandimere Speedway, one of the track's major events during its 65th anniversary season. The track, which has been a favorite for race teams and fans for more than six decades, has been a longtime home for the event, where hundreds of young racers will try to pick up a win and a prestigious Wally trophy.
"The 2023 season marks our 65th anniversary here on the mountain and it all started with John Sr's love for kids," said Sporty Bandimere, general manager at Bandimere Speedway. "Today's youth are still at the core of everything we do and hosting the Western Conference Finals is an honor and a privilege. Watching these young men and women develop skills and relationships that will last for years to come is most rewarding as these events are the springboard to the future."
The following month, the Right Trailers NHRA Jr. Drag Racing Eastern Conference Finals will take place on July 10-15 at picturesque Bristol Dragway, continuing a tradition that dates back to 2004. Like the race in Denver, this Eastern Conference Finals gives young racers an incredible opportunity to compete at a top facility and compete for a victory on the national stage.
"Bristol Dragway is honored to once again be the home for the NHRA Jr. Drag Racing Eastern Conference Finals and we are so proud of our longtime association with this amazing event," said Jerry Caldwell, president and general manager of Bristol Motor Speedway and Bristol Dragway. "It's an event that truly showcases the bright future of the sport of NHRA Championship Drag Racing. During the weeklong event, the kids learn the importance of hard work, teamwork, and sportsmanship while pursuing their racing dreams. We can't wait for these young drivers to return to Thunder Valley for another fun week of racing."
NHRA Summit Racing Jr. Drag Racing League competitor's race cars, called Jr. Dragsters, are half-scale versions of the iconic Top Fuel dragsters. They go as fast as 85 mph and as quick as 7.90 seconds in the eighth-mile using a five-horsepower, single-cylinder engine, though younger age groups are restricted to slower times and speeds.
Right Trailers has become an industry leader since starting in 2004, growing to four locations with an inventory of more than 1,000 trailers and more than 10,000 trailer parts.
"The NHRA Summit Racing Jr. Drag Racing League plays a huge part for the future of our sport, and we're thrilled to have Right Trailers continue as the title sponsor for these two huge events," NHRA Vice President and Chief Development Officer Brad Gerber said. "These young racers will have a great opportunity to perform on a big stage at the Eastern and Western Conference Finals, and it is exciting to see the continued growth and interest of so many young drag racers."
Since its start in 1992, the NHRA Summit Racing Jr. Drag Racing League has provided a place for young racers to compete and been the start for many top NHRA professional drivers. The list includes world champions like Pro Stock's Erica Enders and Top Fuel driver Shawn Langdon, who won a JDRL national championship in 1997, as well standouts such as Top Fuel's Leah Pruett; Funny Car driver J.R. Todd; Pro Stock competitors Deric Kramer, Chris McGaha and Vincent Nobile; Pro Stock Motorcycle rider Cory Reed and many more.
For more information about Right Trailers, please visit www.RightTrailers.com. For more information about NHRA, please visit www.NHRA.com.
About Right Trailers
Right Trailers is an authorized dealership for the most respected brands and parts suppliers in North America. Founded in 2004, Right Trailers has grown to include four locations with more than 800 trailers and 10,000 parts in inventory. Locations serving Lakeland & Ocala, FL, Caledonia, WI and their new location opening this Fall in Halifax, NC. Right Trailers is quickly becoming the leading trailer dealership in the country. They offer a six-day-a-week trailer service, full customization, and a leading-edge digital experience. Right Trailers prides themselves on being socially responsible, knowledgeable, family-oriented, and forward-thinking.
Right Trailers offers new and/or pre-owned trailers, a friendly knowledgeable sales experience, financing, service, and a comprehensive parts department. From helping you select the perfect trailer, to ongoing maintenance and customization, the team at Right Trailers is prepared to make sure your experience exceeds expectations.
Right Trailers values the opportunity to create a long- term relationship with their customers around the world and offers life-changing careers.
For more information visit righttrailers.com.
About NHRA
Headquartered in San Dimas, Calif., NHRA is the primary sanctioning body for the sport of drag racing in the United States. NHRA presents 21 national events featuring the NHRA Camping World Drag Racing Series, NHRA Lucas Oil Drag Racing Series, NHRA Pro Mod Drag Racing Series, Flexjet NHRA Factory Stock Showdown™ and Top Fuel Harley Series. NHRA provides competition opportunities for drivers of all levels in the NHRA Summit Racing Series and NHRA Street Legal™. NHRA also offers the NHRA Jr. Street® program for teens and the Summit Racing Jr. Drag Racing League® for youth ages 5 to 17. With 120 Member Tracks, NHRA allows racers to compete at a variety of locations nationally and internationally. NHRA's Youth and Education Services® (YES) Program reaches over 30,000 students annually to ignite their interest in automotive and racing related careers. NHRA's streaming service, NHRA.tv®, allows fans to view all NHRA national events as well as exclusive features of the sport. In addition, NHRA owns and operates three racing facilities: Gainesville Raceway in Florida; Lucas Oil Indianapolis Raceway Park; and In-N-Out Burger Pomona Dragstrip in Southern California. For more information, log on to www.NHRA.com, or visit the official NHRA pages on Facebook, Instagram, Twitter, and YouTube.
Source: National Hot Rod Association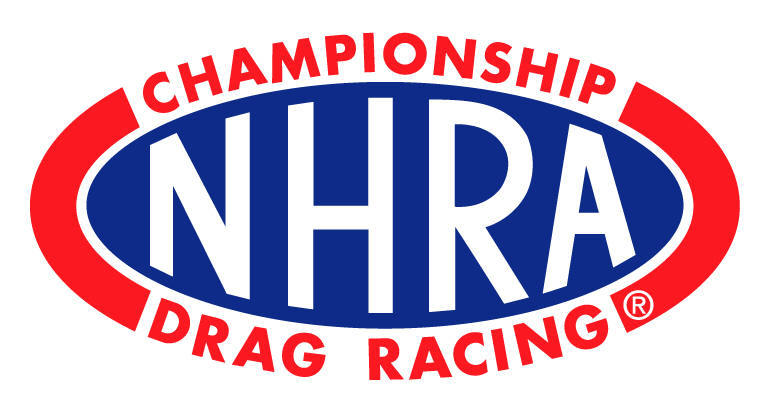 ####