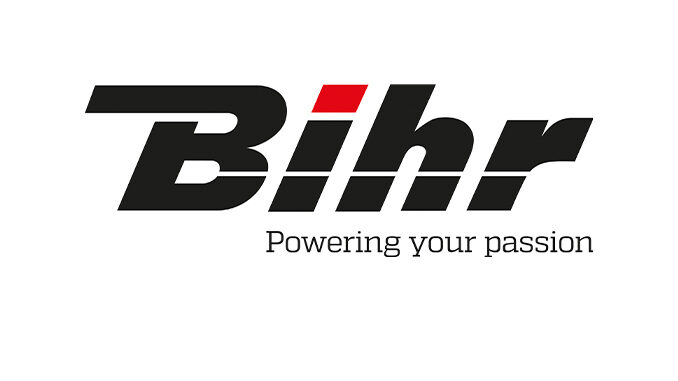 BLAINE, MN and KONTICH, BELGIUM – July 14, 2022 – (Motor Sports NewsWire) – Arrowhead Engineered Products (Arrowhead), a global leader in aftermarket parts distribution, and the shareholders of Bihr have entered into an agreement for Arrowhead to acquire 100% of the equity of Bihr, a leading European distributor of parts, accessories and rider equipment for motorcycles, quads/ATVs, bicycles and scooters. This transaction is subject to Works Council consultation and relevant regulatory review and approval. The anticipated closing is the third quarter of 2022. Headquartered in Kontich, Belgium, Bihr is present in 20 countries and wholesales 350 brands and 200,000+ SKUs to a network of 15,150 retail dealers.
Alcopa, together with the other shareholders, invested in Bihr in 2010 and spearheaded the company's European development from its origins in France. They have been convinced by the strong rationale behind the acquisition by Arrowhead, which will create a truly global leader in a consolidating industry. This will generate a wealth of growth opportunities for Bihr, its customers, and its employees.
The combined power of Bihr and their 24-hour European delivery time with Arrowhead's ever-expanding brands, global distribution footprint and growth strategy will create a powerful team giving dealers a wider selection of readily available products.
About Arrowhead Engineered Products
Arrowhead Engineered Products is a leading global engineer and omnichannel distributor of non-discretionary, proprietary branded, aftermarket replacement parts. Arrowhead leverages data and digital capabilities to provide mission-critical parts for outdoor power equipment, powersports, specialty vehicles, agriculture, and other diverse markets. With distribution and sourcing locations in North America, Europe and Asia, Arrowhead Engineered Products employees service over 100,000 customers globally. Visit www.arrowheadepinc.com for more information.
Arrowhead Engineered Products is majority-owned by Genstar Capital, a leading private equity firm that has been actively investing in high-quality companies for over 30 years. Genstar currently has approximately $35 billion of assets under management and targets investments focused on targeted segments of the industrials, financial services, healthcare, and software industries.
About Bihr
Founded in 1975, Bihr is a leading European distributor of parts, accessories and rider gear for motorcycles, quads/ATVs, scooters and bicycles. Its portfolio of 350 brands and 200,000+ SKUs are distributed through a growing network of 15,150 dealers across 20 countries. With first-class logistics and a total storage area of more than 54.500 square meters across seven warehouses, Bihr can supply almost all dealers in Europe within 24 hours. From the outset, the strength and foundation of Bihr's exceptional success have been based on comprehensive services and first-class logistics made possible by its more than 1,000 colleagues including 100 in-house sales representatives and 40 customer service representatives. Bihr is a one-stop-shop for every riding possibility.
About Alcopa
Alcopa is a Belgian family-owned investment company. Founded in 1937 and initially active in the distribution of motorcycles and cars, Alcopa is now a diversified firm with 635 million euros of assets under management, holding investments in thirteen private companies in Europe. Alcopa is a long-term industrial partner taking significant positions in sustainable mid-sized European companies.
Source: Arrowhead Engineered Products, Inc. 
####