TORRANCE, CA – January 21, 2021 – (Motor Sports NewsWire) – In just the eighth AMA Supercross race of his career, 17-year-old Team Honda HRC rider Jett Lawrence notched his first indoor win, leading from start to finish in the 250SX East Region main event at the Houston 2 round in NRG Stadium. It was a convincing performance by the young Australian, who also topped his heat race and rode flawlessly in the main event, setting the race's fastest lap time in the process.
Meanwhile, it was a challenging evening for the premier-class riders on Honda's factory squad, as rookie Chase Sexton suffered a hard crash in the main event and wasn't able to finish, while Ken Roczen had to charge forward from a poor start in the 450SX main, working his way up from 14th place on lap one to fifth at the finish. Also of note was an impressive podium finish by Muc-Off Honda rider Justin Brayton, who last year rode for Team Honda HRC.
NOTES
With just three days between the Houston 1 and Houston 2 rounds, Team Honda HRC spent the time at the stadium prepping the bikes for Tuesday's race. The riders enjoyed some down time while keeping up with their regular workout schedules.
On Monday afternoon, Team Honda HRC did some final minor prep work on the bikes. The Showa technicians also serviced the suspension components.
Free practice saw Team Honda HRC riders Chase Sexton and Jett Lawrence finish on top in the 450SX and 250SX East classes, respectively.
Once again, Team Honda HRC's Ken Roczen participated in the opening ceremonies on Tuesday evening.
Sexton posted the second-fastest 450SX times in both qualifiers, with a best of 41.904", and Roczen was third- and fifth-fastest, with a best of 42.130". SmarTop/Bullfrog Spas/MotoConcepts Honda riders Benny Bloss, Vince Friese and Broc Tickle were 13th-, 16th-, and 19th-best, respectively, with times of 42.783", 42.962" and 43.361". Muc-Off Honda rider Justin Brayton had a 10th-best time of 42.459".
In the 250SX East class, Lawrence posted the third-fastest qualifying time with a 42.290" lap in the final session. Muc-Off Honda's Mitchell Oldenburg was eighth with a time of 43.405", while Phoenix Racing Honda rider Joshua Osby was ninth.
Sexton carried his qualifying speed into the night program, finishing first in 450SX heat race 1, whereas Roczen suffered a poor start in heat 2 and finished fifth. Brayton performed well, taking fifth place in heat 1. Bloss and Tickle were ninth and 19th in heat 2, respectively, while Friese took 20th in heat 1.
The 250SX East class saw Lawrence riding to flawless win in heat 2, while Osby was sixth. Heat 1 saw Oldenburg finish third.
Sexton's main-event crash occurred in the sand section, which claimed a number of victims. The Illinois native suffered a high-side on the corner's exit and landed on his back on the face of a jump. Sexton was slow in getting up and took a trip to the Alpinestars Mobile Medical Unit to have an extremely painful right shoulder checked out. The initial exam was inconclusive, but Sexton was scheduled to have additional scans done on Wednesday. It is not yet known whether he Sexton will race on Saturday.
Following the race, Roczen was penalized four points for inadvertently jumping during a red cross flag. The team filed an appeal, but the penalty ultimately stood.
As a podium finisher, Lawrence took part in the post-race virtual press conference for Round 2, which took place Tuesday evening, by Zoom.
Roczen unofficially sat atop the 450SX points standings following the race, but his penalty dropped him to fifth with two of 17 rounds completed, just three points behind the leader. In the 250SX East class, Lawrence's win moved him to third, four out of the lead.
With two AMA Supercross rounds already in the books, the riders and teams will remain in Houston a few more days, as round 3 takes place Saturday at the same venue. As was the case between the first two races, the track will be modified for the next round.
As of early Wednesday morning, Team Honda HRC was planning for some of its riders to practice on Thursday at the track of privateer racer and Houston local Vann Martin, depending on weather conditions.
Ken Roczen
"This was a bit of a tough one for us. We didn't get good starts again, which I have to figure out, and that made life on this kind of track very difficult. I came around in maybe 17th and had to fight my way up, eating roost the whole time. The track deteriorated very quickly and it was a long main event, but we made the most of it and salvaged fifth place. There was an incident with the red cross flag where I got docked four championship points, which I'm in disagreement with, as my view to the flag was blocked by Dylan [Ferrandis]. I think a warning or a fine would've been appropriate for the simple reason that I have never been involved in an incident with jumping on a red cross flag; I just don't think the situation was as clear as they made it out to be. I'm a little bit frustrated about it because we would've had the red plate, but at the same time, it is what it is. We're just going to look forward to Saturday and make the best of it."
Chase Sexton
"The day started off pretty good. I had pretty good practice qualifiers and was second in both of them. I got my first heat-race win in my second race on a 450, which was good. In the main event, I got a good start and was really feeling good out front—in control and hitting my marks really well. I put a pretty good gap between myself and [Eli] Tomac but made a small mistake that cost me big—hit the ground pretty hard. I'm really sore and my right shoulder is pretty beat up. I hope to be back racing here soon and try to finish the job and get my first win."
Jett Lawrence
"Everything just clicked together really well. Qualifying was really good–I was consistent, finishing third in the first one and second in the next. I was struggling with the track then, but when it came to the heat race, everything just clicked together really nicely. I got a really good start and controlled the lead. I had that adrenaline going after my first heat win, and going into the main event I was trying to stay calm. I nailed my start, and the rest is history. I just clicked off laps, and it felt like a video game. I had such a good flow and was doing everything with ease, almost; I was relaxed, and it felt like a practice day. I couldn't ask for a better day."
Erik Kehoe – Team Manager
"Well, it was an up-and-down night for the team. I'm extremely proud of Jett for his performance, because it shows that all his hard work is paying off. Chase showed really good speed all day and was off to an awesome start in the main, but an unfortunate crash ended his night early. He's sore and will undergo further evaluation. Hopefully he'll feel better soon. Kenny had bad starts which is unfortunate considering how fast he was, but he's still in a good position in the points. We're looking forward to Saturday."
Media contact:
Kayla Mead // Jonnum Media // [email protected] // +1 (760) 822-4786
450SX Results
1.         Eli Tomac
2.         Dylan Ferrandis
3.         Justin Brayton
4.         Cooper Webb
5.         Ken Roczen
6.         Marvin Musquin
7.         Malcolm Stewart
8.         Jason Anderson
9.         Justin Barcia
10.       Zach Osborne
11.       Dean Wilson
12.       Adam Cianciarulo
13.       Broc Tickle
14.       Kyle Chisolm
15.       Vince Friese
16.       Aaron Plessinger
17.       Brandon Hartranft
18.       Alex Ray
19.       Benny Bloss
20.       Martin Davalos
21.       Joey Savatgy
22.       Chase Sexton
450SX Championship Points (after 2 of 17 rounds)
1.         Justin Barcia 40
2.         Dylan Ferrandis 39
3.         Justin Brayton 38
4.         Marvin Musquin 38
5.         Ken Roczen 37
6.         Eli Tomac 36
7.         Malcolm Stewart
8.         Cooper Webb
9.         Adam Cianciarulo
10.       Zach Osborne
11.       Dean Wilson
12.       Aaron Plessinger 22
13.       Jason Anderson 19
14.       Broc Tickle 16
15.       Joey Savatgy 14
16.       Kyle Chisolm 13
17.       Vince Friese 11
18.       Chase Sexton 10
19.       Brandon Hartranft 8
20.       Alex Ray 6
250SX East Region Results
1.         Jett Lawrence
2.         Colt Nichols
3.         Christian Craig
4.         Michael Mosiman
5.         Jo Shimoda
6.         Austin Forkner
7.         Mitchell Oldenburg
8.         Max Vohland
9.         Josh Osby
10.       John Short
11.       Thomas Do
12.       Jeremy Hand
13.       Hunter Sayles
14.       Luke Neese
15.       Grant Harlan
16.       Joshua Varize
17.       RJ Hampshire
18.       Logan Karnow
19.       Dylan Woodcock
20.       Devin Simonson
21.       Curren Thurman
22.       TJ Albright
250SX East Region Championship Points (after 2 of 9 rounds)
1. Christian Craig 47
2. Colt Nichols 44
3. Jett Lawrence 43
4. Austin Forkner 40
5. Jo Shimoda 37
6. Michael Mosiman 35
7. RJ Hampshire 32
8. Mitchell Oldenburg 31
9. Max Vohland 29
10. Joshua Osby 26
—–
15. Grant Harlan 16
16. Jeremy Hand 12
About American Honda
American Honda Motor Co., Inc., is the sole distributor of Honda motorcycles, scooters, ATVs and Side-by-Sides in the United States. American Honda's Powersports Division conducts the sales, marketing and operational activities for these products through independent authorized Honda retail dealers. For more information on Honda products, go to powersports.honda.com.
Source: American Honda Motor Co., Inc.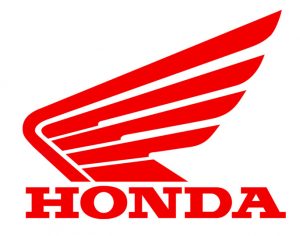 ####