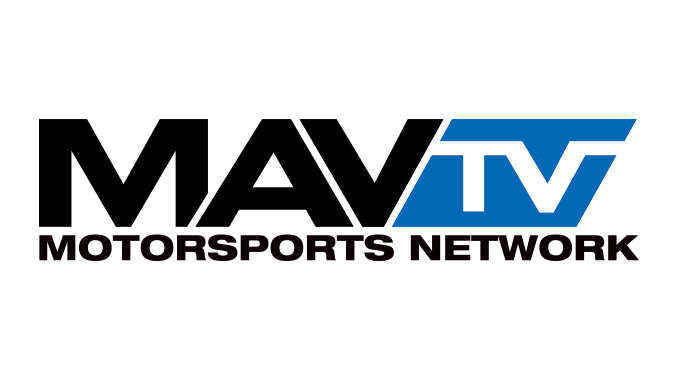 New Series Premieres and More Motorsports Content Featured
this Month on the Motorsports Network
CORONA, CA – November 2, 2020 – (Motor Sports NewsWire) – Get ready to feed your motorsports appetite this November on MAVTV Motorsports Network. This month's broadcast schedule begins Sunday, November 1, with the series premiere of Horsepower Wars: $10k Drag Shootout 3. In this car building contest, four teams are given $10,000 to build the fastest drag racer they can and one race to prove their speed over the rest of the field, but with a no-prep twist added in for Season 3. Episodes of the "$10K Drag Shootout 3" will air every Sunday starting November 1 at 9:30 am ET/PT.
The series premiere of Boondock Nation airs November 1 at 11 am ET. This adrenaline-spiking series follows extreme backcountry snowmobilers on their adventures across the United States and Canada, sharing their success and mishaps along the way.
A new season of Lucas Oil Speedway Saturday Night Racing starts Saturday, November 7, at 9 pm ET. Watch a wide variety of motorsports racing from the "Diamond of Dirt Tracks" in Wheatland, Missouri starting at 9 pm ET and re-airing at 12 am ET.
On Sunday, November 22, MAVTV welcomes the Goodwood Speedweek Highlights at 9:30 pm ET. Don't miss the dynamic clips from motorsports heaven.
A special SPEED SPORT programming event is scheduled to air on Saturday, November 28. From two-wheels to four, this series captures the essence of what good racing is about and shares the best grassroots events from around the country with you. Part one of the special Little 500 race broadcast from Anderson Speedway in Anderson, Indiana, is scheduled for 5 pm ET with part two following at 6 pm ET.
MAVTV is now available to more viewers than ever before. With a total of 220 providers across cable, satellite, telco, and digital broadcast platforms, including AT&T U-verse, Charter/Spectrum, DIRECTV, Fios by Verizon, FuboTV, Google, Mediacom, and many more, the country's premier motorsports network is seen in more than 30-million households.
Race fans who don't have MAVTV should contact their local cable, satellite, or other subscription service provider to get details on how to add it to their channel lineup. A full list of providers, shows, and scheduled broadcasts can be found by visiting www.MAVTV.com.
MAVTV Broadcast Schedule:
November 2020
| | | | |
| --- | --- | --- | --- |
| Date | Series | Event / Venue | Time (ET) |
| November 1 | Horsepower Wars | | 9:30 am** |
| November 1 | Boondock Nation | | 11:00 am |
| November 7 | Saturday Night Racing | Lucas Oil Speedway | 9:00 pm |
| November 22 | Goodwood Speedweek Highlights | | 9:30 pm |
| November 28 | SPEED SPORT – Pt.1 | Anderson Speedway | 5:00 pm |
| November 28 | SPEED SPORT – Pt.2 | Anderson Speedway | 6:00 pm |
Bold indicates a LIVE event
**Indicates time slot for Eastern Time and Pacific Time
LIVE event broadcast schedule is available at https://www.mavtv.com/shows/#live-events.
About MAVTV
Owned and operated by Lucas Oil Products, MAVTV Motorsports Network is the only cable television network in the U.S. dedicated solely to motorsports. MAVTV offers an unparalleled line-up of exclusive and prestigious events. MAVTV goes beyond the national mainstream events to include a multitude of grassroots racing from across the globe: drag racing, pro motocross, sprint boats, rally cars, short course off-road truck racing, sprint cars, pro pulling, drifting, ice racing and everything in between. MAVTV knows you don't have to be a race fan to be an automotive enthusiast, which is why we have developed a package of automotive reality and custom build shows that are truly second-to-none. If it has a motor, it's probably on MAVTV – The Motorsports Network!
Never miss your favorite show/race! Set your reminder now: https://lucasoil.roktcalendar.com/
Source: Lucas Oil Products, Inc.

####