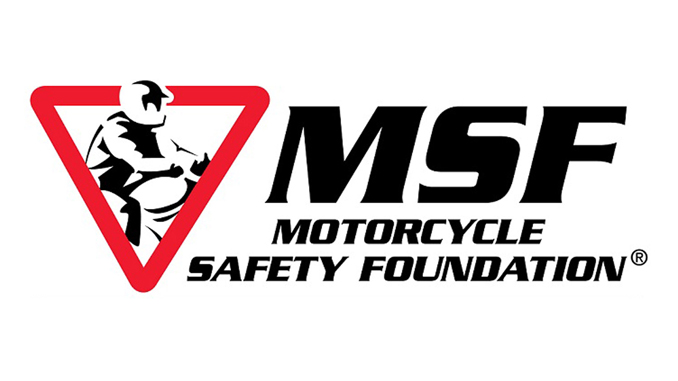 IRVINE, CA – May 29, 2020 – (Motor Sports NewsWire) – The Motorcycle Safety Foundation earned an extension of its contract with the Colorado State Patrol to help manage the Colorado Motorcycle Operator Safety program. This is the final option year of a five-year CO MOST agreement that the MSF was first awarded after an open-bid process in 2015.
"The MSF is grateful for the confidence displayed by the Colorado State Patrol and this opportunity to serve current and prospective riders in Colorado," said Robert Gladden, MSF vice president of training operations. "As the state emerges from quarantine, there has been a strong demand for training. The CO MOST training providers are some of the best in the country and we look forward to working with them far into the future."
The Colorado State Patrol has placed an emphasis on quality assurance efforts in 2020 and 2021, Gladden said, and the MSF is uniquely poised to meet the requirements. While Colorado recognizes three different curricula for two- and three-wheel rider training, MSF courses account for 90 percent of the state's training volume.
"Regardless, the MSF strongly supports the training provided by sites offering other courses, as rider safety and education should transcend business and politics," Gladden said.
MSF Colorado Program Manager Kyle McCarty recently regained RiderCoach Trainer certification to complement his longtime experience in state program administration. Following posts in Washington and Idaho programs, he joined the MSF in 2019. Based out of Golden, Colo., McCarty spends most of his time on the road supporting CO MOST training providers in their efforts to keep the state's motorcyclists safe. He also meets weekly with the Colorado State Patrol for progress updates and strategy sessions, and promotes the program at public events.
Backing up McCarty is the MSF's headquarters in Irvine, Calif., bringing national resources to best help CO MOST and its training providers meet student needs.
The MSF has more than 75 years combined experience in program administration in six different states, more than 10 times any other non-government organization involved in motorcycle rider education and training.
The MSF has developed tools over the years to help students find and enroll in classes, manage student data, report training data to state agencies, schedule RiderCoaches to teach, schedule and report quality assurance efforts, plus produce online certification updates for RiderCoaches. The MSF makes these tools available, often at little or no cost, to state programs, military programs, and local training providers across the country. The MSF also shares what it learns in program administration with stakeholders in motorcycle safety around the world, acting as a "help desk" for program managers, site operators, and RiderCoaches.
About Motorcycle Safety Foundation
The Motorcycle Safety Foundation promotes safety through rider training and education, operator licensing tests, and public information programs. The MSF works with the federal government, state agencies, the military, and others to offer training for all skill levels so riders can enjoy a lifetime of safe, responsible motorcycling. Standards established by the MSF have been recognized worldwide since 1973.
The MSF is a not-for-profit organization endorsed by American Honda Motor Co., Inc.; BMW Motorrad USA; BRP, Inc.; Harley-Davidson Motor Company, Inc.; Indian Motorcycle; Kawasaki Motors Corp., U.S.A.; KTM North America, Inc.; Suzuki Motor of America, Inc.; Triumph Motorcycles America; and Yamaha Motor Corporation, U.S.A. For safety information or to enroll in an MSF Basic RiderCourse near you, or to learn more about the many other MSF course offerings, visit MSF-USA.org or call (800) 446-9227. Follow @msf__usa to keep up with the MSF on Twitter and Instagram.
Source: Motorcycle Safety Foundation 

####