CORONA, CA – April 7, 2020 – (Motor Sports NewsWire) – The announcement for Lucas Oil eSports has attracted an array of attention. While this Friday's debut featuring the Lucas Oil Late Model Dirt Series at Knoxville Raceway (IA) will have some of the biggest Dirt Late Model stars in America, Lucas Oil, the California-based manufacturer and distributor of oils and additives, wants to present an opportunity for other real-life racers to participate.
"The Open" at Knoxville on Thursday night (April 9) at 8 pm ET will allow other racers to compete for additional starting spots in Friday night's Late Model Nationals, which will be streamed live on the Lucas Oil Facebook page.
The Thursday "Open" race will utilize the same format as Friday's big race. There will be a practice session at 7 pm ET, followed by qualifying, heat races and a 100-lap feature beginning at 8 pm ET. Several of the top finishers (exact number TBD) will advance to Friday's event. The event will use a fixed car set-up so that all drivers are equally matched.
Real-life racers with iRacing experience are encouraged to apply for "The Open" by filling out the following entry form. eSports officials will evaluate and determine the drivers who will participate in "The Open."
The first race for Lucas Oil eSports will be the Late Model Knoxville Nationals for the Lucas Oil Late Model Dirt Series. The event is scheduled for Friday, April 10 at 8 pm ET, and will be broadcast on Lucas Oil's Facebook page. The series team of MAVTV and Lucas Oil Racing TV commentators, Bob Dillner, James Essex and Dave Argabright, will call the action.
A list of nearly 20 of the best Dirt Late Model drivers in the country has already committed to the event. Details regarding those drivers will be made through Lucas Oil eSports on Twitter.
A full schedule for Lucas Oil Late Model Dirt Series, Lucas Oil Off Road Racing Series, and the legendary Lucas Oil Chili Bowl Nationals is coming soon.
For more information on Lucas Oil eSports, please follow Lucas Oil eSports Twitter or email us at eSports@LucasOil.com.
About Lucas Oil Products, Inc.
Lucas Oil Products was founded by Forrest and Charlotte Lucas with the simple philosophy of producing only the best line of lubricants and additives available anywhere. Since its inception, Lucas has steadfastly adhered to this corporate objective. Through innovative product research and development, along with aggressive marketing programs, Lucas has established itself as the top selling additive line in the United States. Additionally, Lucas Oil offers a premium line of motor oils, greases, fuel treatments, industrial lubricants, and problem solving additives to help firmly establish Lucas Oil as a prominent figure in the marketplace.
For more information, visit www.LucasOil.com and on Facebook at www.facebook.com/OfficialLucasOil
Lucas Oil Late Model Dirt Series
Founded in 2005, the Lucas Oil Late Model Dirt Series is the nation's premier dirt late model sanctioning organization. In 2020, the LOLMDS will sanction 57 events in 18 states. The Series is owned by the parent company Lucas Oil Products Inc. and receives national exposure through a TV package filmed, produced and edited by Lucas Oil Production Studios. LOLMDS events will be broadcast on four TV Networks including CBS, NBC Sports, CBS Sports Network and the MAVTV Motorsports Network. For more information about the Lucas Oil Late Model Dirt Series, visit the official website at: www.LucasDirt.com
Lucas Oil Off Road Racing Series
The Lucas Oil Off Road Racing Series is the evolution of the long-standing support of short course racing by Forrest Lucas and Lucas Oil Products. Steeped in the midwest tradition of short course off-road racing infused with a west coast influence, Lucas Oil Off Road Racing brings intense four wheel door-to-door action to challenging, fan-friendly tracks. Our events can be seen on CBS, CBS Sports Network, MAVTV, and on LucasOilRacing.tv. Lucas Oil Off Road Racing Series: This is Short Course! For more information, please visit LucasOilOffRoad.com, and be sure to sign up for our newsletter in our Newsletter Signup section of the home page.
Source: Lucas Oil Products, Inc.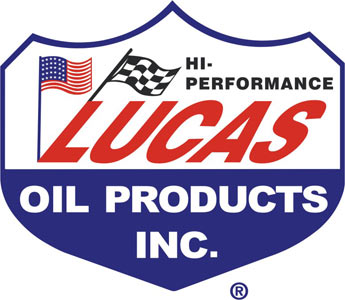 ####