CORONA, CA – April 6, 2020 – (Motor Sports NewsWire) –  While the current focus of all Americans is to stay healthy, many race fans and drivers are eager to interact and profess their love of racing. eSports, through a variety of races and broadcasts, has allowed that to happen during a time when this community needs it the most. To further enhance that camaraderie, Lucas Oil Products, the American-based manufacturer and distributor of performance additives and oils, announced today that they are expanding their presence in eSports. Lucas Oil eSports will begin with a focus on the competition surrounding the Lucas Oil Late Model Dirt Series and the Lucas Oil Off Road Racing Series.
Lucas Oil has already enjoyed a partnership with iRacing through the Lucas Oil Off Road Racing Series. Several of the tracks and the series events can be utilized with the online platform. In fact, the 3/8 mile dirt oval track and the off-road track at Lucas Oil Speedway in Wheatland, Missouri, are scheduled to be scanned for future iRacing competitions.
"Lucas Oil has always tried to be on the cutting edge of all that it involves itself with and eSports is one of the new leading areas of development within racing," said Morgan Lucas, Senior V.P. of Sales for Lucas Oil. "We have a great family of Lucas Oil supporters and that racing goes hand-in-hand with that. eSports is an important way for us to expand our exposure to new groups while creating a bond with our existing racing community."
A series of races are currently being planned to create a sense of togetherness for the community of each of the series and events. Lucas Oil eSports will utilize the vastly popular iRacing platform, which many racers currently use to hone their skills.
The first race for Lucas Oil eSports will be the Late Model Knoxville Nationals for the Lucas Oil Late Model Dirt Series. The event is scheduled for Friday, April 10 at 8 pm ET, and will be broadcasted on Lucas Oil's Facebook page. The series team of MAVTV and Lucas Oil Racing TV commentators, Bob Dillner, James Essex and Dave Argabright, will call the action.
Several of the best Dirt Late Model racers in the country who compete in the Lucas Oil Late Model Dirt Series this year will take part in this challenge. They will face-off against others who will qualify through an "Open Race" format the day before the official event. An announcement of which drivers will participate will be coming soon.
"While we all try to do our part in making sure our country overcomes the virus, the anticipation for the Lucas Oil Late Model Dirt Series to resume action in 2020 is building," said series director Rick Schwallie. "After successful Georgia and Florida Speedweeks, which saw impressive car counts, racers and fans now have the opportunity to build on that through series events within Lucas Oil eSports, and we are excited to have the Lucas Oil Late Model Dirt Series be a part of that."
A full schedule for Lucas Oil Late Model Dirt Series, Lucas Oil Off Road Racing Series, and the legendary Lucas Oil Chili Bowl Nationals is coming soon.
For more information on Lucas Oil eSports, please follow Lucas Oil eSports Twitter or email us at eSports@LucasOil.com.
About Lucas Oil Products, Inc.
Lucas Oil Products was founded by Forrest and Charlotte Lucas with the simple philosophy of producing only the best line of lubricants and additives available anywhere. Since its inception, Lucas has steadfastly adhered to this corporate objective. Through innovative product research and development, along with aggressive marketing programs, Lucas has established itself as the top selling additive line in the United States. Additionally, Lucas Oil offers a premium line of motor oils, greases, fuel treatments, industrial lubricants, and problem solving additives to help firmly establish Lucas Oil as a prominent figure in the marketplace.
For more information, visit www.LucasOil.com and on Facebook at www.facebook.com/OfficialLucasOil
Lucas Oil Late Model Dirt Series
Founded in 2005, the Lucas Oil Late Model Dirt Series is the nation's premier dirt late model sanctioning organization. In 2020, the LOLMDS will sanction 57 events in 18 states. The Series is owned by the parent company Lucas Oil Products Inc. and receives national exposure through a TV package filmed, produced and edited by Lucas Oil Production Studios. LOLMDS events will be broadcast on four TV Networks including CBS, NBC Sports, CBS Sports Network and the MAVTV Motorsports Network. For more information about the Lucas Oil Late Model Dirt Series, visit the official website at: www.LucasDirt.com
Lucas Oil Off Road Racing Series
The Lucas Oil Off Road Racing Series is the evolution of the long-standing support of short course racing by Forrest Lucas and Lucas Oil Products. Steeped in the midwest tradition of short course off-road racing infused with a west coast influence, Lucas Oil Off Road Racing brings intense four wheel door-to-door action to challenging, fan-friendly tracks. Our events can be seen on CBS, CBS Sports Network, MAVTV, and on LucasOilRacing.tv. Lucas Oil Off Road Racing Series: This is Short Course! For more information, please visit LucasOilOffRoad.com, and be sure to sign up for our newsletter in our Newsletter Signup section of the home page.
Source: Lucas Oil Products, Inc.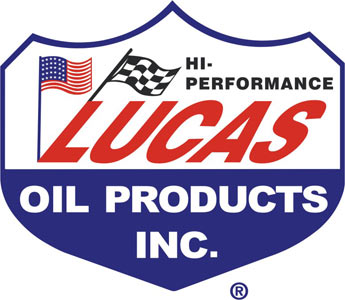 ####