CORONA, CA – April 2, 2020 – (Motor Sports NewsWire) – Lucas Oil's Power Steering Stop Leak is an effective blend of special oils and petroleum-extracted additives that leaves little room for error. With the confidence of a money-back guarantee from Lucas Oil Products, the American-based manufacturer and distributor of lubricants and additives, Power Steering Stop Leak is guaranteed to keep your steering unit in pristine condition.
As your power steering pump ages, it is common for seal leaks to occur, which results in fluid loss. Poor lubrication in your steering system can make for really annoying squeals and complicate steering ability, significantly reducing the life expectancy of your vehicle. Power Steering Stop Leak's unique formulation is specially designed to correct these issues immediately – and with only one bottle.
Part #10008 (12 oz.)  |  #10011 (32 fl. oz)
"I recently added Lucas Power Steering Stop Leak to my 2001 Chevy Venture V6 with over 152,000 miles and I must report that my steering system has got new life again," said David Girard, long-time Lucas Oil customer. "Thanks for a fantastic product!"
Power Steering Stop Leak's formula is designed to reduce slack in rack and pinion and eliminate those annoying squeals for good. It's especially ideal for older cars, which face fluid issues more commonly. This is a cost-effective solution for an otherwise pricey repair.
Another perk about Lucas Power Steering Stop Leak is its versatility. Free of harmful solvents and made to keep leaking vehicles off the roads, this steering unit additive is therefore environmentally friendly. It can be used on cars, semi-trucks, and aquatic vessels.
Key Benefits of Lucas Oil's Power Steering Stop Leak:
Controls squeals, whines and hard spots
Renews and conditions worn seals
Improve steering response
Compatible with all power steering fluids
Contains NO harmful solvents
Guaranteed to stop all leaks, or your money back
Lucas Oil Power Steering Stop Leak is now available at AutoZone, O'Reilly Auto Parts, NAPA Auto Parts, CarQuest, Advance Auto Parts and more!
About Lucas Oil Products, Inc.
Lucas Oil Products was founded by Forrest and Charlotte Lucas with the simple philosophy of producing only the best line of lubricants and additives available anywhere. Since its inception, Lucas has steadfastly adhered to this corporate objective. Through innovative product research and development, along with aggressive marketing programs, Lucas has established itself as the top selling additive line in the United States. Additionally, Lucas Oil offers a premium line of motor oils, greases, fuel treatments, industrial lubricants, and problem solving additives to help firmly establish Lucas Oil as a prominent figure in the marketplace.
For more information, visit www.LucasOil.com and on Facebook at www.facebook.com/OfficialLucasOil
Source: Lucas Oil Products, Inc.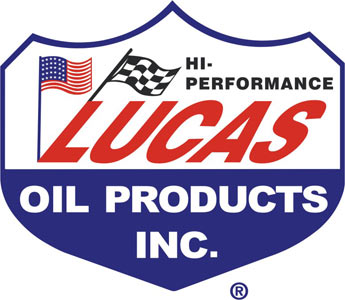 ####