POMONA, CA – February 8, 2020 – (Motor Sports NewsWire) –  Shawn Langdon kicked off the 2020 season opener in style, grabbing the Top Fuel provisional No. 1 qualifier spot on Friday at the 60th annual Lucas Oil NHRA Winternationals presented by ProtectTheHarvest.com after making the switch from Funny Car back to Top Fuel dragster.
Matt Hagan (Funny Car) and Jeg Coughlin Jr. (Pro Stock) also claimed provisional No. 1 qualifiers in their respective categories at the first of 24 races on the 2020 NHRA Mello Yello Drag Racing Series schedule.
Langdon knocked off Brittany Force during Q2 to claim the quickest run with a pass of 3.699-seconds at 322.42 mph in his DHL Toyota Top Fuel Dragster to kick off the season. Langdon is looking to start off the season strong after a two year hiatus in the Top Fuel class to run Funny Car. Langdon is chasing his third No. 1 qualifier at Auto Club Raceway at Pomona, and 19th of his career.
"There are tracks you go to and it seems like everything just clicks. I could stage this thing in reverse and it seems like it just works out. There are tracks you go to and it feels like you fall out of bed awkwardly. Pomona is one of those tracks I feel like I've had good success at. I'm just excited about today. It's a good start," said Langdon. "Every run we're making small little changes trying to get me more comfortable. It's a big change going back from a Funny Car to a dragster. We feel confident right now. For Connie (Kalitta, owner and crew chief), I know he's excited."
Brittany Force follows close behind in second with a 3.706 at 329.10 mph, which Leah Pruett seeded in third after a 3.715 second pass at 324.75 mph.
Hagan is looking to continue the momentum from 2019, posting a 3.867 at 331.20 to grab the provisional No. 1 qualifying spot for Funny Car in his MOPAR/Pennzoil/Sandvik Dodge Charger SRT Hellcat. If it holds, Hagan will grab his 37th career No. 1 qualifier and fifth at Auto Club Raceway at Pomona.
Jack Beckman is currently seeded second with a 3.868-second pass at 326.95 mph, while defending Funny Car champion Robert Hight trails close behind in third with a 3.885 at 330.31 mph.
Pro Stock's Jeg Coughlin Jr. sits in the provisional No. 1 qualifier spot with a 6.530 at 210.73 mph pass. If the position holds, this will be Coughlin's 33rd career No. 1 qualifier. Close behind him in second place is Coughlin's Elite Motorsports teammate and three-time Pro Stock world champion Erica Enders, who ran a 6.552 at 210.70mph. Kenny Delco follows close behind in third after running a 6.553-second pass at 210.60 mph.
Qualifying continues Saturday at the 60th annual Lucas Oil NHRA Winternationals presented by ProtectTheHarvest.com at 1:00 p.m. PT.
POMONA, CA — Friday's results after the first two of four rounds of qualifying for the 60th annual Lucas Oil NHRA Winternationals presented by ProtectTheHarvest.com at Auto Club Raceway at Pomona, first of 24 events in the NHRA Mello Yello Drag Racing Series. Qualifying will continue Saturday for Sunday's final eliminations.
Top Fuel — 1. Shawn Langdon, 3.699 seconds, 322.42 mph; 2. Brittany Force, 3.706, 329.10; 3. Leah Pruett, 3.715, 324.75; 4. Doug Kalitta, 3.729, 329.75; 5. Shawn Reed, 3.735, 328.86; 6. Terry McMillen, 3.758, 325.45; 7. Clay Millican, 3.779, 283.55; 8. Antron Brown, 3.780, 322.42; 9. Brandon Welch, 3.841, 272.17; 10. Jim Maroney, 4.035, 294.43; 11. Justin Ashley, 4.094, 214.96; 12. Austin Prock, 4.361, 195.03.
Funny Car — 1. Matt Hagan, Dodge Charger, 3.867, 331.20; 2. Jack Beckman, Charger, 3.868, 326.95; 3. Robert Hight, Chevy Camaro, 3.885, 330.31; 4. Tommy Johnson Jr., Charger, 3.905, 318.02; 5. Paul Lee, Charger, 3.910, 332.92; 6. J.R. Todd, Toyota Camry, 3.914, 327.11; 7. Tim Wilkerson, Ford Mustang, 3.918, 322.96; 8. Ron Capps, Charger, 3.947, 324.12; 9. Alexis DeJoria, Camry, 3.983, 325.37; 10. Bob Bode, Mustang, 3.984, 320.89; 11. John Force, Camaro, 4.130, 302.28;12. Bob Tasca III, Mustang, 4.182, 233.96; 13. Steven Densham, Mustang, 4.361, 205.35; 14. Alex Miladinovich, Camry, 4.554, 246.71; 15. Jim Campbell, Charger, 4.930, 173.76; 16. Cruz Pedregon, Charger, 10.951, 75.01.
Pro Stock — 1. Jeg Coughlin, Chevy Camaro, 6.530, 210.73; 2. Erica Enders, Camaro, 6.552, 210.70; 3. Kenny Delco, Camaro, 6.553, 210.60; 4. Bo Butner, Camaro, 6.553, 210.18; 5. Aaron Stanfield, Camaro, 6.554, 210.01; 6. Deric Kramer, Camaro, 6.555, 210.41; 7. Greg Anderson, Camaro, 6.562, 210.80; 8. Jason Line, Camaro, 6.564, 210.67; 9. Chris McGaha, Camaro, 6.565, 210.80; 10. Alex Laughlin, Camaro, 6.566, 209.82; 11. Steve Graham, Camaro, 6.600, 209.39; 12. Matt Hartford, Camaro, 6.605, 210.11; 13. Cristian Cuadra, Ford Mustang, 6.611, 209.39; 14. Fernando Cuadra Jr., Mustang, 6.636, 207.62; 15. Joey Grose, Camaro, 6.640, 205.79; 16. Val Smeland, Camaro, 6.647, 208.46.
Not Qualified: 17. Tom Huggins, 6.691, 207.40; 18. Fernando Cuadra, 6.695, 208.04; 19.Alan Prusiensky, 6.705, 207.43; 20. Martin Robertson, 7.555, 133.86.
To purchase general admission or reserved seats, call 800-884-NHRA (6472). Tickets also are available online at www.NHRA.com/tickets. Kids 12 and under are free in general admission areas with a paid adult. To honor the Salute to First Responders, military and first responders can save 20 percent on general admission tickets at the gate. For more information about the NHRA visit www.NHRA.com.
About NHRA
Headquartered in Glendora, Calif., NHRA is the primary sanctioning body for the sport of drag racing in the United States. NHRA presents 24 national events featuring the NHRA Mello Yello Drag Racing Series, NHRA Lucas Oil Drag Racing Series, and E3 Spark Plugs NHRA Pro Mod Drag Racing Series presented by J&A Service. NHRA provides competition opportunities for drivers of all levels in the NHRA Summit Racing Series and the NHRA Drags: Street Legal Style presented by AAA. NHRA also offers NHRA Jr. Street program for teens and the Summit Racing Jr. Drag Racing League for youth ages 5 to 17. In addition, NHRA owns and operates four racing facilities: Atlanta Dragway in Georgia; Gainesville Raceway in Florida; Lucas Oil Raceway at Indianapolis; and Auto Club Raceway at Pomona in Southern California. For more information, log on to NHRA.com, or visit the official NHRA pages on Facebook, YouTube and Twitter.
Source: National Hot Rod Association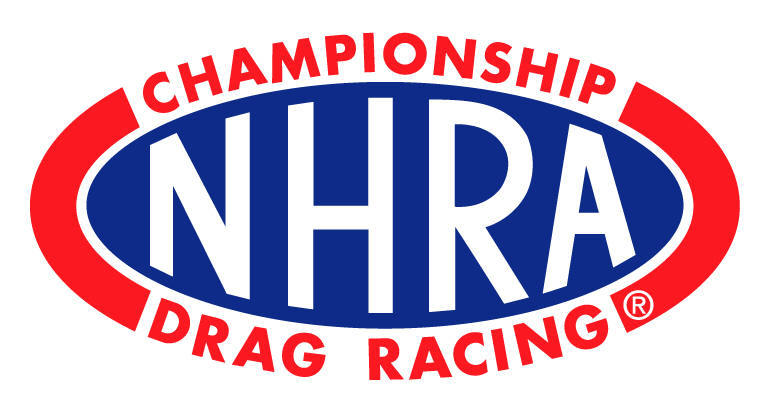 ####