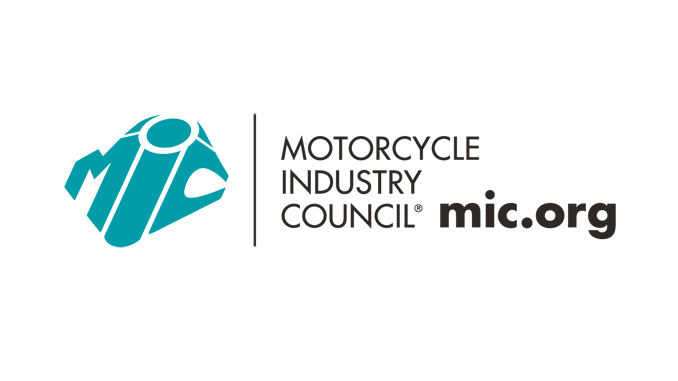 Five Finalists Get:
Personalized advice from an industry veteran
Travel, lodging for AIMExpo presented by Nationwide
Booth space and media exposure at the show
IRVINE, CA – January 28, 2020 – (Motor Sports NewsWire) – It's application time for the 2020 MIC Gas Tank program, giving powersports industry entrepreneurs a shot to work with a veteran mentor and build a business plan for a new innovation, product or service idea. And, as in "Shark Tank," the ABC TV reality show, finalists will conduct a live business pitch to a panel of influential industry leaders, at AIMExpo presented by Nationwide, in October.
"The Gas Tank experience was awesome," said past participant Roy Nolan, of Gearhead Zone. "It has helped us get that extra horsepower out of our business we were looking for. We are so grateful to our mentor, Nicole Allen, who enlightened us on how the powersports industry business platform operates. The opportunity to exhibit at AIMExpo was extremely beneficial. We've made many new connections on a business and personal level."
Gas Tank is open to all professionals, at all levels of experience, who work in the powersports industry. Applications to participate in the program are available at MIC.org. Questions about the program or becoming a mentor should be directed to Cam Arnold at carnold@mic.org.
Key dates include:
February 28 – Deadline for application and "elevator pitch" video
March 20 – Accepted entrants will be matched with a mentor
June 22 – Entrants must submit business plans
July 25 – Up to five finalists selected, who must be able to attend AIMExpo
Oct. 1-4 – Finalists host their own AIMExpo booths and present their business plans to an industry panel that selects first place, second place, and a runner-up.
The business plans will be evaluated on monetary growth potential, overall strategic plan, scalability, innovation, impact, viability, and other criteria. The finalist prize package includes travel and lodging expenses for one person to attend AIMExpo presented by Nationwide, at the Greater Columbus Convention Center in Columbus, Ohio, Oct.1-4. The package also includes booth space at the show and access to powersports media.
Comments about Gas Tank from entrants and mentors:
"If you are thinking about applying for the 2020 Gas Tank program, stop thinking and just do it," said the 2019 first place winners Nancy Gerloff and Mark Augustyn, the wife and husband team behind Mimi and Moto and Little Rider Enterprises. "Our mentor experience with Frank Esposito educated us and made our brand better. The entire process, from start to finish, is something we will always look back at as profoundly valuable to the growth of 'Mimi and Moto.' The exposure and access to the industry we had at the AIMExpo exceeded all of our expectations. Apply today, because you never know, you may just win."
"All successful people have mentors, coaches, teachers, to teach and inspire," said Frank Esposito, a long-time industry veteran, speaker, retired company president and chief operating officer. "If we hold all of our secrets and wisdom very close, we starve. If we openly share our wisdom, we grow. The Gas Tank Program epitomizes those open arms and generosity to bring in new players and new products. The effect on others is the most valuable currency that there is. The motorcycle industry is unique in many ways. It embodies a culture of learning and fresh ideas even when they may become new competition. The industry, its leaders and its enthusiasts are always eager to share with others this exceptional way of life. This was an incredibly rewarding experience."
"Gas Tank helped us make valuable connections with motorcycle industry veterans," said Guillermo Cornejo, CEO of Riders Share. "Our mentor, Scott Harden, seemed to be close friends with everyone in the industry. The pitch gave us an opportunity to not only build awareness about our business, but also educate top executives in the industry about how our program works, and how it can benefit them. AIMExpo was a valuable networking opportunity as well. As a direct result of Gas Tank, we have started conversations about potential partnerships with several powersports OEMs."
"I've been looking for ways to give back, not only to the industry but to the next generation of industry professionals, and I really like the way the MIC Gas Tank is structured," said Scott Harden, president of Harden Offroad. "In each executive management position, at the various companies I have worked for, I've spent a great deal of time recruiting and developing new talent. I take a great deal of pride and satisfaction in the fact that a fair number of today's powersports industry players got their start in departments that I managed. The MIC Gas Tank program is just another way for me to make a contribution."
"Gas Tank originally began as a competition and now it has become an institution, one for young and inspired entrepreneurs to get a reality check from older, wiser and more experienced powersports business people," said Vroom Network's Eric Anderson, who has worked on Gas Tank the past four years. "Personally, I have found sharing business failures with competitors to be more valuable than successes. As a person who has spent three and a half decades in powersports, at many levels of manufacturing, distributing and marketing, I have grown from the Gas Tank program by passing the experience baton to the next generation. Where is all your experience going to go after you exit the industry?"
About Motorcycle Industry Council
The Motorcycle Industry Council exists to preserve, protect, and promote motorcycling through government relations, communications, and media relations, statistics and research, aftermarket programs, development of data communications standards, and activities surrounding technical and regulatory issues. As a not-for-profit national industry association, the MIC seeks to support motorcyclists by representing manufacturers, distributors, dealers, and retailers of motorcycles, scooters, ATVs, ROVs, motorcycle/ATV/ROV parts, accessories, and related goods and services, and members of allied trades such as insurance, finance and investment companies, media companies, and consultants.
The MIC is headquartered in Irvine, Calif., with a government relations office in metropolitan Washington, D.C. First called the MIC in 1970, the organization has been in operation since 1914. Visit the MIC at MIC.org.
Source: Motorcycle Industry Council
####