2018 Honda CBR1000RR and a 2018 Honda XR650L won by Bradley Timm
COLUMBUS, OH – December 10, 2019 – (Motor Sports NewsWire) –  Bradley Timm of Westerville, Ohio, was selected Friday, Dec. 6, as the winner of the two Honda motorcycles that were customized to celebrate the life of AMA Motorcycle Hall of Famer Nicky Hayden, the late MotoGP World Champion.
Maggie McNally-Bradshaw, chair of the American Motorcyclist Association Board of Directors, selected the winning ticket in a drawing at the Hilton Downtown Columbus before the 2019 KTM AMA Motorcycle Hall of Fame Induction Ceremony.
A four-year AMA member, Timm moved to the United States from South Africa 10 years ago. He currently rides AMA-sanctioned dual sports and enduros in southern Ohio. He said that he was inspired to buy a single raffle ticket while attending the American International Motorcycle Expo that was held in Columbus, Ohio, Sept. 26-29.
"That thumper just caught my eye," Timm said. "I had an old thumper when I was much younger, and I was really drawn to that XL650. That is just one cool bike. I recently started riding bikes again, and I just love the off-road stuff. I have some pals in the Hocking Hills Motorcycle Club and they show me around the trails a lot. I enjoy riding with my son off road. I'll definitely be riding that thumper. I'm riding it–that's for sure! I've bought plenty of raffle tickets in the past and nothing has ever come from it, so I'm just thrilled."
American Honda donated a 2018 Honda CBR1000RR and a 2018 Honda XR650L, which were customized by Tony Prust of Analog Motorcycles and Jason LeCavalier of Artistimo Customs. The CBR1000RR is decked out in a full Repsol Honda livery, while the XR650L was heavily modified in a street-tracker motif.
Throughout 2019, the bikes toured select events and were on display at the AMA Motorcycle Hall of Fame on the AMA campus in Pickerington, Ohio.
Following the drawing for the Hondas, the AMA Motorcycle Hall of Fame announced a new raffle bike.
For 2020, the AMA Motorcycle Hall of Fame is paying tribute to Hall of Famers Eddie Brinck, Ralph Hepburn and Shrimp Burns with a custom commemorative motorcycle inspired by board-track racing, one of the earliest motorsports that featured high speed and fearless competitors.
To commemorate that era, Kevin Dunworth of Dunworth Machines, will begin with a 2003, 100-year anniversary edition Harley-Davidson Sportster that will be clad in custom parts for performance and style.
Full details about this raffle bike will be available soon on the AMA Motorcycle Hall of Fame website. Tickets for a chance to win the bike will be on sale Saturday, Dec. 7, on the website.
All proceeds from AMA Motorcycle Hall of Fame raffles go to the American Motorcycle Heritage Foundation, a nonprofit that raises money for the Hall of Fame. More information about the AMA Motorcycle Hall of Fame and other raffle bikes can be found at www.motorcyclemuseum.org.
About the American Motorcyclist Association
Founded in 1924, the AMA is a not-for-profit member-based association whose mission is to promote the motorcycle lifestyle and protect the future of motorcycling. As the world's largest motorcycling rights and event sanctioning organization, the AMA advocates for riders' interests at all levels of government and sanctions thousands of competition and recreational events every year. The AMA also provides money-saving discounts on products and services for its members. Through the AMA Motorcycle Hall of Fame in Pickerington, Ohio, the AMA honors the heroes and heritage of motorcycling. For more information, visit www.americanmotorcyclist.com.
Not a member? Join the AMA today.
Source: American Motorcyclist Association Nicky Hayden Nicky Hayden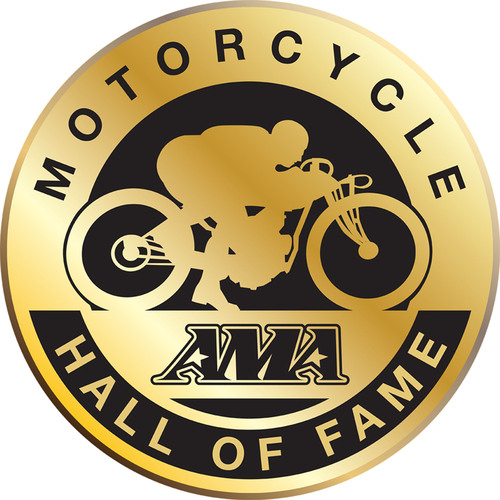 ####