BRAINERD, MN – August 18, 2019 – (Motor Sports NewsWire) – Pro Stock driver and Minnesota native Jason Line secured his second No. 1 qualifier of the 2019 season and the 55th of his career at the 38th annual Lucas Oil NHRA Nationals at Brainerd International Raceway.
Brittany Force (Top Fuel) and Matt Hagan (Funny Car) also qualified No. 1 in their respective categories at the 17th of 24 races during the 2019 NHRA Mello Yello Drag Racing Series season.
Line secured the top spot when his run of 6.606-seconds at 207.27 mph from Friday held up in his Summit Racing Equipment Chevrolet Camaro. He will race for his first win this season on Sunday where he will face Wally Stroupe in the first round. Erica Enders is right behind in second after her Friday run of 6.616 at 206.99, while Bo Butner finished third in qualifying after going 6.624 at 207.08.
"My car is really good. It's certainly the best car I've had in years," said Line. "We made four really good runs and that's not always easy to do. It's been very predictable and it's doing what we ask it to, so that's a good feeling."
In Top Fuel, Force earned the top spot with her run of 3.722 at 328.14 in the final round of qualifying on Saturday in her Carquest Filters dragster. This is her fifth No. 1 qualifier of 2019 and the 15th of her career. She will meet Chris Karamesines in the opening round of eliminations. Steve Torrence qualified second following a run of 3.738 at 328.70 on Friday and Mike Salinas will start raceday from the third position after his 3.743 at 329.58 from Friday.
"It was a clean run all the way down there and it put us at number one so this Advance Auto Parts / Carquest team is very happy with that," said Force. "Grubnic (David Grubnic, Crew Chief) said on this last run, we're gonna push. We were safe in the field and he was going to push to see if he could move us up there and wow, he moved us up quite a bit. So I'm very excited about that. It just puts overall more energy in our pit and confidence going into raceday tomorrow."
Funny Car's Hagan picked up his first No. 1 qualifier of 2019 and 35th in his career thanks to his Friday run of 3.890 at 328.46 in his Mopar Dodge Charger SRT Hellcat Widebody Funny Car. He will meet Dale Creasy in the opening round of eliminations.
"I didn't know if that pass would hold or not," said Hagan. "We ran a little later this evening and everyone was pushing. All in all we really feel good about the car and the raceday setup and everything that's kind of coming together right now so as long as we turn four win lights on tomorrow, that's all that really matters."
Jack Beckman remained second with his 3.908 at 325.53, and John Force is a spot behind in third thanks to his pass of 3.923 at 321.12 on Saturday.
Eliminations at the Lucas Oil NHRA Nationals begin at 11 a.m. on Sunday. Live action begins at 2:00 pm ET on FS1.
BRAINERD, MN — Sunday's first-round pairings for eliminations for the 38th annual Lucas Oil NHRA Nationals at Brainerd International Raceway, the 17th of 24 events in the NHRA Mello Yello Drag Racing Series. Pairings based on results in qualifying, which ended Saturday. DNQs listed below pairings.
Top Fuel — 1. Brittany Force, 3.722 seconds, 328.14 mph vs. 16. Chris Karamesines, 4.270, 204.79; 2. Steve Torrence, 3.738, 328.70 vs. 15. Cameron Ferre, 4.115, 261.22; 3. Mike Salinas, 3.743, 329.58 vs. 14. Luigi Novelli, 3.989, 292.65; 4. Leah Pritchett, 3.756, 325.53 vs. 13. Kyle Wurtzel, 3.962, 267.75; 5. Billy Torrence, 3.763, 325.53 vs. 12. Antron Brown, 3.849, 322.58; 6. Clay Millican, 3.765, 318.77 vs. 11. Richie Crampton, 3.809, 316.75; 7. Doug Kalitta, 3.768, 325.92 vs. 10. Terry McMillen, 3.794, 323.66; 8. Austin Prock, 3.769, 323.35 vs. 9. Scott Palmer, 3.771, 316.60.
Did Not Qualify: 17. Terry Totten, 4.366, 189.12; 18. Todd Paton, 5.284, 132.70.
Funny Car — 1. Matt Hagan, Dodge Charger, 3.890, 328.46 vs. 16. Dale Creasy Jr., Charger, 4.256, 237.55; 2. Jack Beckman, Charger, 3.908, 325.53 vs. 15. Terry Haddock, Ford Mustang, 4.076, 277.32; 3. John Force, Chevy Camaro, 3.923, 321.12 vs. 14. Bob Bode, Mustang, 4.038, 311.05; 4. Robert Hight, Camaro, 3.924, 326.48 vs. 13. Cruz Pedregon, Charger, 4.031, 315.49; 5. Tommy Johnson Jr., Charger, 3.926, 318.54 vs. 12. Tim Wilkerson, Mustang, 3.993, 312.78; 6. Shawn Langdon, Toyota Camry, 3.935, 318.02 vs. 11. Paul Lee, Charger, 3.969, 318.69; 7. Ron Capps, Charger, 3.936, 325.53 vs. 10. J.R. Todd, Camry, 3.963, 321.27; 8. Bob Tasca III, Mustang, 3.950, 322.96 vs. 9. Jonnie Lindberg, Mustang, 3.963, 322.65.
Did Not Qualify: 17. Jim Campbell, 4.304, 231.20.
Pro Stock — 1. Jason Line, Chevy Camaro, 6.606, 207.27 vs. 16. Wally Stroupe, Camaro, 6.725, 204.70; 2. Erica Enders, Camaro, 6.616, 206.99 vs. 15. Shane Tucker, Camaro, 6.683, 204.88; 3. Bo Butner, Camaro, 6.624, 207.08 vs. 14. Val Smeland, Camaro, 6.673, 206.51; 4. Deric Kramer, Camaro, 6.627, 207.50 vs. 13. Fernando Cuadra Jr., Camaro, 6.668, 205.79; 5. Jeg Coughlin, Camaro, 6.627, 206.54 vs. 12. Kenny Delco, Camaro, 6.663, 206.20; 6. Matt Hartford, Camaro, 6.628, 205.63 vs. 11. Richard Freeman, Ford Mustang, 6.657, 206.39; 7. Fernando Cuadra, Camaro, 6.640, 206.89 vs. 10. Chris McGaha, Camaro, 6.647, 207.21; 8. Greg Anderson, Camaro, 6.641, 205.98 vs. 9. Alex Laughlin, Camaro, 6.642, 205.98.
Did Not Qualify: 17. Alan Prusiensky, 6.736, 204.42; 18. Cristian Cuadra, 6.755, 203.12; 19. Mark Hogan, 6.843, 200.92; 20. Robert River, 6.858, 198.47.
Tickets are available at the front gate of Brainerd International Raceway. Kids 12 and under are free with a paid adult. To honor the Salute to First Responders, military and first responders can save 20 percent on tickets. For more information about the NHRA visit www.NHRA.com.
About NHRA
Headquartered in Glendora, Calif., NHRA is the primary sanctioning body for the sport of drag racing in the United States. NHRA presents 24 national events featuring the NHRA Mello Yello Drag Racing Series, NHRA Lucas Oil Drag Racing Series, and E3 Spark Plugs NHRA Pro Mod Drag Racing Series presented by J&A Service. NHRA provides competition opportunities for drivers of all levels in the NHRA Summit Racing Series and the NHRA Drags: Street Legal Style presented by AAA. NHRA also offers NHRA Jr. Street program for teens and the Summit Racing Jr. Drag Racing League for youth ages 5 to 17. In addition, NHRA owns and operates four racing facilities: Atlanta Dragway in Georgia; Gainesville Raceway in Florida; Lucas Oil Raceway at Indianapolis; and Auto Club Raceway at Pomona in Southern California. For more information, log on to NHRA.com, or visit the official NHRA pages on Facebook, YouTube and Twitter.
Source: National Hot Rod Association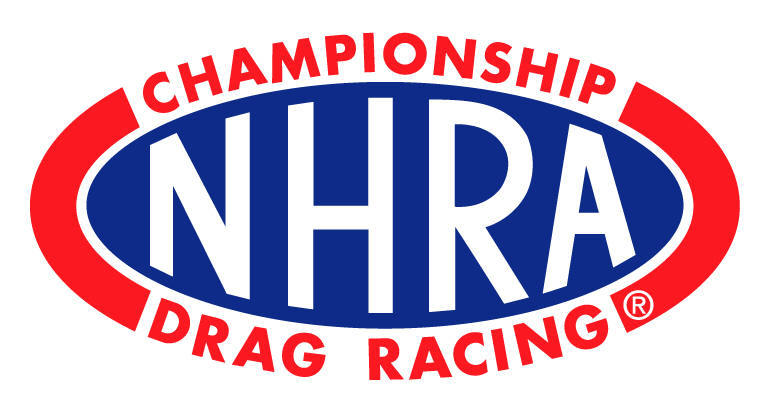 ####