KENT, WA – August 4, 2019 – (Motor Sports NewsWire) – Mike Salinas secured his fourth No. 1 qualifier of the 2019 NHRA season in Top Fuel on Saturday at the Magic Dry Organic Absorbent NHRA Northwest Nationals at Pacific Raceways.
Bob Tasca III (Funny Car) and Jeg Coughlin Jr. (Pro Stock) are also No. 1 qualifiers in their respective categories at the 16th of 24 races during the 2019 NHRA Mello Yello Drag Racing Series season. It is also the last of three races on the NHRA's famed Western Swing.
Salinas' run of 3.694-seconds at 327.66 mph in his Scrappers Racing dragster on Friday held up, giving him five career No. 1 qualifiers. Salinas will race for his third win this season on Sunday. Brittany Force qualified second after her Friday run of 3.702 at 326.87, while defending world champion and points leader Steve Torrence, who has eight wins this season, finished third in qualifying after going 3.705 at 328.46.
"Tomorrow is a different day, and you just have to go one round at a time and don't get too far ahead of yourself or you get in trouble," Salinas said. "The rest of the guys know we have our stuff together. Our team has their stuff together, and the driver just has to do his job and have fun with it."
In Funny Car, Tasca's career-best run of 3.871 at 330.63 in his Ford Performance/Motorcraft/Quick Lane Ford Shelby Mustang held up from Friday, giving Tasca his first No. 1 qualifier of 2019 and fourth in his career. He will meet Terry Haddock in the opening round of eliminations. Defending world champ J.R. Todd qualified second following a run of 3.886 at 325.85 on Friday and Matt Hagan will start raceday from the third position after his 3.888 at 329.75 from Friday.
Tasca's Mustang suffered a massive engine explosion in the third qualifying session on Saturday, but he rebounded with a good run during the final qualifier and feels strong heading into raceday.
"I give the guys all the credit. We had to switch engines, switch bodies and assess what actually failed," Tasca said. "We came back and made another solid run in Q4. These guys are battle-tested and we've been through the ups and downs, and I got back in that car with all the confidence in the world. With the way this car has run and how this team has performed, we're feeling confident and we clearly have a car that can win."
Coughlin claimed his first No. 1 qualifier of 2019 in Pro Stock thanks to his 6.539 at 210.57 from Friday in his JEGS.com Chevrolet Camaro. It gives Coughlin, a five-time world champion, his 30th career No. 1 qualifier and he will meet Alan Prusiensky in the opening round of eliminations.
The rest of the top three was unchanged from Friday as well, as Alex Laughlin, last weekend's runner-up, stayed second with his 6.540 at 210.83, and Erica Enders is a spot behind in third thanks to her 6.542 at 210.97 from Friday. Greg Anderson qualified sixth after going 6.558 at 209.52 and will meet Fernando Cuadra Jr. in the opening round of eliminations as he tries to win in Seattle and sweep the Western Swing.
"We've run really well in qualifying here and the majority of our (Elite Motorsports) cars have, qualifying 1-2-3, but more importantly we want to run well tomorrow," Coughlin said. "Friday we had a lot of cloud cover and we were very aggressive. Today, the track was a little trickier but the stronger cars ran well. We were fortunate to hold onto the top spot and we'll look to take it the distance tomorrow."
Eliminations at the Magic Dry Organic Absorbent NHRA Northwest Nationals begin at 11:00 a.m. PT on Sunday. Live finals action starts at 4:00 p.m. ET on the FOX national broadcast network.
KENT, WA — Sunday's first-round pairings for eliminations for the 32nd annual NHRA Northwest Nationals at Pacific Raceways, the 16th of 24 events in the NHRA Mello Yello Drag Racing Series. Pairings based on results in qualifying, which ended Saturday. DNQs listed below pairings.
Top Fuel — 1. Mike Salinas, 3.694 seconds, 327.66 mph vs. Bye; 2. Brittany Force, 3.702, 326.87 vs. 15. Ron Smith, 7.735, 85.35; 3. Steve Torrence, 3.705, 328.46 vs. 14. Steven Chrisman, 5.101, 144.36; 4. Clay Millican, 3.705, 315.34 vs. 13. Cameron Ferre, 4.102, 230.72; 5. Leah Pritchett, 3.725, 323.58 vs. 12. Austin Prock, 3.778, 323.12; 6. Richie Crampton, 3.740, 326.79 vs. 11. Antron Brown, 3.769, 325.69; 7. Shawn Reed, 3.744, 323.81 vs. 10. Terry McMillen, 3.766, 323.19; 8. Doug Kalitta, 3.751, 323.97 vs. 9. Scott Palmer, 3.764, 319.82.
Funny Car — 1. Bob Tasca III, Ford Mustang, 3.871, 330.63 vs. 16. Terry Haddock, Mustang, 4.264, 270.64; 2. J.R. Todd, Toyota Camry, 3.886, 325.85 vs. 15. Jeff Diehl, Camry, 4.224, 265.64; 3. Matt Hagan, Dodge Charger, 3.888, 329.75 vs. 14. Gary Densham, Mustang, 4.029, 312.42; 4. John Force, Chevy Camaro, 3.891, 328.86 vs. 13. Jim Campbell, Charger, 4.013, 319.60; 5. Robert Hight, Camaro, 3.892, 330.96 vs. 12. Blake Alexander, Mustang, 3.999, 313.37; 6. Shawn Langdon, Camry, 3.898, 328.30 vs. 11. Cruz Pedregon, Charger, 3.932, 324.90; 7. Ron Capps, Charger, 3.898, 326.24 vs. 10. Tim Wilkerson, Mustang, 3.924, 322.65; 8. Jack Beckman, Charger, 3.917, 326.79 vs. 9. Tommy Johnson Jr., Charger, 3.919, 327.19.
Pro Stock — 1. Jeg Coughlin, Chevy Camaro, 6.539, 210.57 vs. 16. Alan Prusiensky, Dodge Dart, 6.622, 208.39; 2. Alex Laughlin, Camaro, 6.540, 210.83 vs. 15. Steve Graham, Camaro, 6.615, 208.20; 3. Erica Enders, Camaro, 6.542, 210.97 vs. 14. Steve Matusek, Ford Mustang, 6.588, 209.52; 4. Jason Line, Camaro, 6.547, 210.57 vs. 13. Val Smeland, Camaro, 6.587, 209.49; 5. Deric Kramer, Camaro, 6.550, 210.37 vs. 12. Kenny Delco, Camaro, 6.570, 210.21; 6. Greg Anderson, Camaro, 6.558, 209.52 vs. 11. Fernando Cuadra Jr., Camaro, 6.569, 209.20; 7. Fernando Cuadra, Camaro, 6.559, 210.21 vs. 10. Chris McGaha, Camaro, 6.566, 210.50; 8. Bo Butner, Camaro, 6.560, 210.97 vs. 9.Matt Hartford, Camaro, 6.564, 209.46.
Did Not Qualify: 17. Joey Grose, 6.658, 208.65; 18. Cristian Cuadra, 6.767, 204.32.
o purchase general admission or reserved seats, call 800-884-NHRA (6472). Tickets also are available online at www.NHRA.com/tickets. Kids 12 and under are free in general admission areas with a paid adult. To honor the Salute to First Responders, military and first responders can save 20 percent on general admission tickets at the gate. For more information about the NHRA visit www.NHRA.com.
About NHRA
Headquartered in Glendora, Calif., NHRA is the primary sanctioning body for the sport of drag racing in the United States. NHRA presents 24 national events featuring the NHRA Mello Yello Drag Racing Series, NHRA Lucas Oil Drag Racing Series, and E3 Spark Plugs NHRA Pro Mod Drag Racing Series presented by J&A Service. NHRA provides competition opportunities for drivers of all levels in the NHRA Summit Racing Series and the NHRA Drags: Street Legal Style presented by AAA. NHRA also offers NHRA Jr. Street program for teens and the Summit Racing Jr. Drag Racing League for youth ages 5 to 17. In addition, NHRA owns and operates four racing facilities: Atlanta Dragway in Georgia; Gainesville Raceway in Florida; Lucas Oil Raceway at Indianapolis; and Auto Club Raceway at Pomona in Southern California. For more information, log on to NHRA.com, or visit the official NHRA pages on Facebook, YouTube and Twitter.
Source: National Hot Rod Association NHRA Northwest Nationals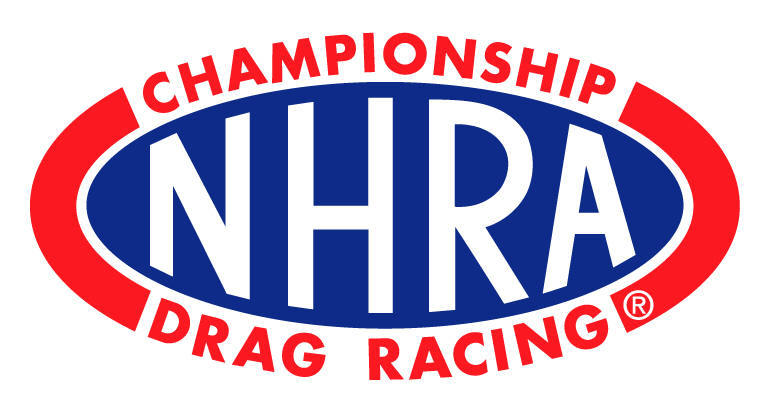 ####