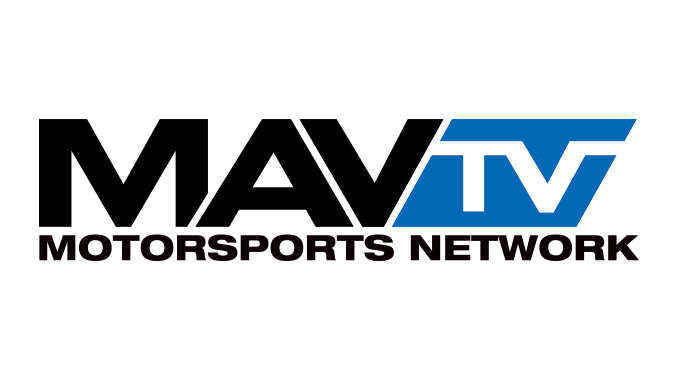 CORONA, CA – August 1, 2019 – (Motor Sports NewsWire) – The action in this year's Lucas Oil Pro Motocross Championship leads the LIVE racing broadcasts this August as the series comes to an end with stops at Unadilla MX on August 10th, followed by the famous Budds Creek National (August 17th), and the final round in Crawfordsville, Indiana, at Ironman Raceway (August 24th).
Race fans will enjoy the wheel-to-wheel action between Michael Self and Bret Holmes atop the points standings of the ARCA Menards Series when the Allen Crowe 100 and Southern Illinois 100 are broadcasted LIVE on August 18th and 31st, respectively. Also coming to the LIVE broadcast in mid-September is the Kentuckiana Ford Dealers Fall Classic 200 at Indiana's Salem Speedway.
This August also marks the MAVTV debut of three new shows. Fans of well-restored classic cars can catch the new series American Classics Sundays at 9:30 a.m. ET/PT. Those interested in specially modified 4x4s can tune in every Tuesday at 11 a.m. ET to see the new competitive series AWD Safari Challenge 2019. Water racing enthusiasts also have something new to watch this August with Powerboat Nationals scheduled for Wednesdays at 5:30 p.m. on MAVTV.
Motorhead Garage and the Lokar Car Show both make 2019 season premieres on August 2nd with more of the customized car content you've come to love. Also making their season debuts are Lucas Oil ASCS and Lucas Oil Speedway Saturday Night Racing on August 3rd, followed by the Lucas Oil Pro Pulling League on August 4th at 4 p.m. ET.
MAVTV is now available to more viewers than ever before entering the popular summer racing season. With a total of 220 providers across cable, satellite, telco, and digital broadcast platforms, including AT&T U-verse, Charter/Spectrum, DIRECTV, Fios by Verizon, FuboTV, Google, Mediacom, and many more, the country's premier motorsports network is seen in more than 30-million households.
Race fans who don't have MAVTV should contact their local cable, satellite, or other subscription service provider to get details on how to add it to their channel lineup. A full list of providers, shows, and scheduled broadcasts can be found by visiting www.MAVTV.com.
MAVTV August Schedule
| | | | |
| --- | --- | --- | --- |
| Date | Series | Event / Venue | Time (ET) |
| Aug. 2 | Lokar car Show | | 8:30 am |
| Aug. 2 | Motorhead Garage | | 4:30 pm |
| Aug. 4 | American Classics | | 9:30 am |
| Aug. 6 | AWD Safari Challenge | | 11:00 am |
| Aug. 7 | Powerboat Nationals | | 5:30 pm |
| Aug. 10 | Lucas Oil ASCS | Skagit Speedway | 10:00 am |
| Aug. 10 | Lucas Oil Pro Motocross Series | Unadilla MX Park | 1:00 pm |
| Aug. 17 | Lucas Oil Pro Motocross Series | Budds Creek MX Park | 1:00 pm |
| Aug. 18 | ARCA Menards Series | Illinois State Fairgrounds | 2:30 pm |
| Aug. 24 | Lucas Oil Pro Motocross Series | Ironman Raceway | 1:00 pm |
| Aug. 24 | Lucas Oil Speedway Saturday Night Racing | Lucas Oil Speedway | 9:00 pm |
| Aug. 25 | Lucas Oil Pro Pulling League | | 4:00 pm |
| Aug. 31 | ARCA Menards Series | DiQuoin State Fairgrounds | |
About MAVTV
Owned and operated by Lucas Oil Products, MAVTV Motorsports Network is the only cable television network in the U.S. dedicated solely to motorsports. MAVTV offers an unparalleled line-up of exclusive and prestigious events. MAVTV goes beyond the national mainstream events to include a multitude of grassroots racing from across the globe: drag racing, pro motocross, sprint boats, rally cars, short course off-road truck racing, sprint cars, pro pulling, drifting, ice racing and everything in between. MAVTV knows you don't have to be a race fan to be an automotive enthusiast, which is why we have developed a package of automotive reality and custom build shows that are truly second-to-none. If it has a motor, it's probably on MAVTV – The Motorsports Network!
Source: Lucas Oil Products, Inc.

####