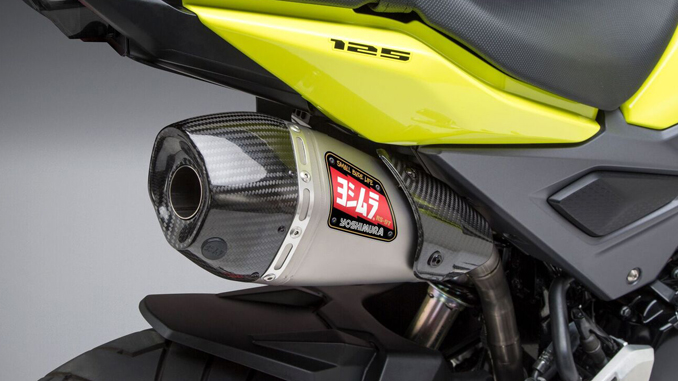 CHINO, CA – July 17, 2019 – (Motor Sports NewsWire) – When it comes to the Honda Grom (MSX125), Yoshimura has had it covered from the day this small bore bike landed on our shores.
Introducing the ultimate racing exhaust system, the RS-9T high mount for the 2017-20 Honda Grom. Crafted in Full titanium made from premium grade Japanese titanium for significant weight reduction and heat dissipation. If you want to capture every advantage on the race track you need this system.
Benefits for the Yoshimura RS-9T titanium system include:
Insanely light at 4.6 lbs.
Includes a carbon fiber heal guard
Model fitment from 2017-20 model years
Significant power and torque gains across the spectrum
18mm Lambda / o2 sensor bung
Muffler tucked under rear seat body cowling to minimize crash damage
RS-9T muffler allows the use of 5 sound insert options to customize power delivery and sound reduction.
If your serious – it's only Yoshimura. Proudly made in the USA!

2019 Honda Grom with Yoshimura RS-9T FS TI/TI/CF
Grom with Yoshimura RS-9T FS TI/TI/CF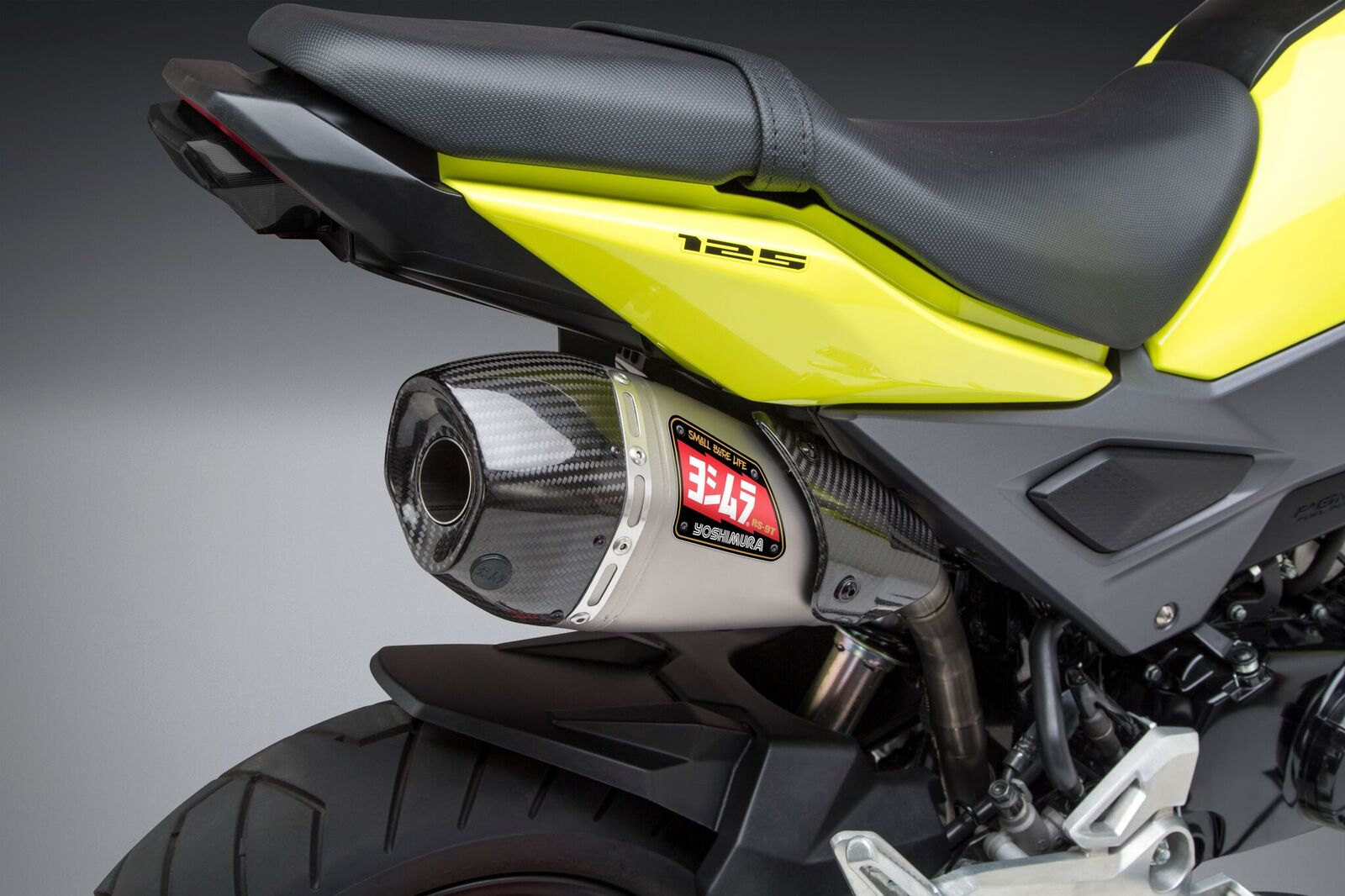 Grom with Yoshimura RS-9T FS TI/TI/CF
Grom with Yoshimura RS-9T FS TI/TI/CF
2017-20 Honda Grom RS-9T Race Series pricing and info.
2017-20 Honda Grom Race RS-9T FS TI/TI/CF
Part # 121211R720
MSRP: $799.99
QUALIFIED MANUFACTURER DECLARED "REPLACEMENT PART"

Stock system weight: 10.7Lbs.
RS-9T Full Titanium system weight: 4.6Lbs.
About Yoshimura
Yoshimura is "The Leader in Performance" and has been for over 63 years. With unmatched skills, knowledge and passion for racing, Yoshimura is on the forefront of the aftermarket. Yoshimura exhaust systems are race bred and feature the same legendary performance, fit, and quality that has been our trademark for six decades. To learn more about Yoshimura and view their wide variety of performance products, visit www.yoshimura-rd.com.
Source: Yoshimura Research and Development of America

####