CORONA, CA – July 16, 2019 – (Motor Sports NewsWire) –  Lucas Oil Products Inc, the globally renowned American-based manufacturer and distributor of additive and lubricant products, has named Matt Conrad as the new General Manager of Lucas Oil. In an announcement made by founder, CEO, and president, Forrest Lucas, Conrad will oversee the day-to-day operations of the Lucas Oil Production Facilities in Corona, California, and Corydon, Indiana.
"As our company has grown and matured, so has our staff. Looking to the future we believe it is time we promoted someone to the position of General Manager," stated Lucas. "Matt Conrad has been the obvious choice for a long time. Matt is very unselfish and is always looking out for the company and staff. We are pleased to name him General Manager of Lucas Oil."
An Indiana native, Conrad brings 15 years worth of Lucas Oil knowledge and experience into his new role, having joined the company in 2004 as a production line worker. Throughout his tenure at Lucas Oil, Conrad has worked within an array of additional departments, such as truck dispatch, shipping, human resources, payroll, I.T., new production line design and startup, and inventory management. He also served as a plant manager and was the General Manager of Lucas Oil Golf Course in English, Indiana.
"I am very excited about this new opportunity to help Lucas Oil move forward into the future and to take over more of the marketplace. I love being part of a great team that appreciates the company they work for and their team members," explained Conrad. "One of my main goals will be to ensure we continue producing and shipping the best products as efficiently as possible, while also making our customers happy. I look forward to working closer with everyone in order to achieve these goals. Together we can accomplish more. Whenever everyone works together, 'It Works!'"
Conrad and his wife, Kimberly, along with their son, Kaiden, and daughter, Addilynn, will remain residents of their native Hoosier State. This will allow Matt to continue serving his role as a board member of the South Central division of The First Tee of Indiana, a non-profit organization that uses golf to teach life lessons to Indiana youth. This involvement coincides perfectly with Conrad's new General Manager role at Lucas Oil, where he can fulfill his passion for helping people succeed as a team.
About Lucas Oil Products, Inc.
Lucas Oil Products was founded by Forrest and Charlotte Lucas with the simple philosophy of producing only the best line of lubricants and additives available anywhere. Since its inception, Lucas has steadfastly adhered to this corporate objective. Through innovative product research and development, along with aggressive marketing programs, Lucas has established itself as the top selling additive line in the United States. Additionally, Lucas Oil offers a premium line of motor oils, greases, fuel treatments, industrial lubricants, and problem solving additives to help firmly establish Lucas Oil as a prominent figure in the marketplace.
For more information, visit www.LucasOil.com and on Facebook at www.facebook.com/OfficialLucasOil
Source: Lucas Oil Products, Inc.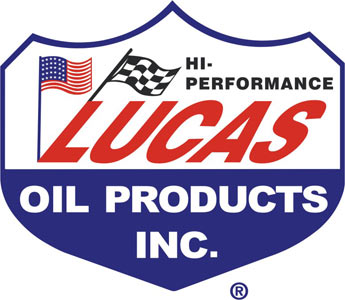 ####