CHINO, CA – July 10, 2019 – (Motor Sports Newswire) – Honda has revamped their popular CRF110F for 2019 with a revised frame, EFI and styling. Honda is giving the small bore the love!
Yoshimura went right to work on the new CRF to give it not only performance, but the right aesthetics as well – now it can look like its big brothers. What better to partner a little CRF than with our RS-9T muffler as part of our Enduro Series line which includes an installed spark arrestor. That means it's 100% ready to go on trails in all 50 states.
Benefits for the 2019-20 CRF110F Yoshimura RS-9T system include:
Significant power gains with the RS-9T full system
Made to look like the big brother CRF's with the RS-9T muffler
USFS spark arrestor included and installed.
Serious fun for the small bore. Proudly made in the USA!
2019 Honda CRF110F with Yoshimura RS-9T FS SS/SS/CF
2019 Honda CRF110F with Yoshimura RS-9T FS SS/SS/CF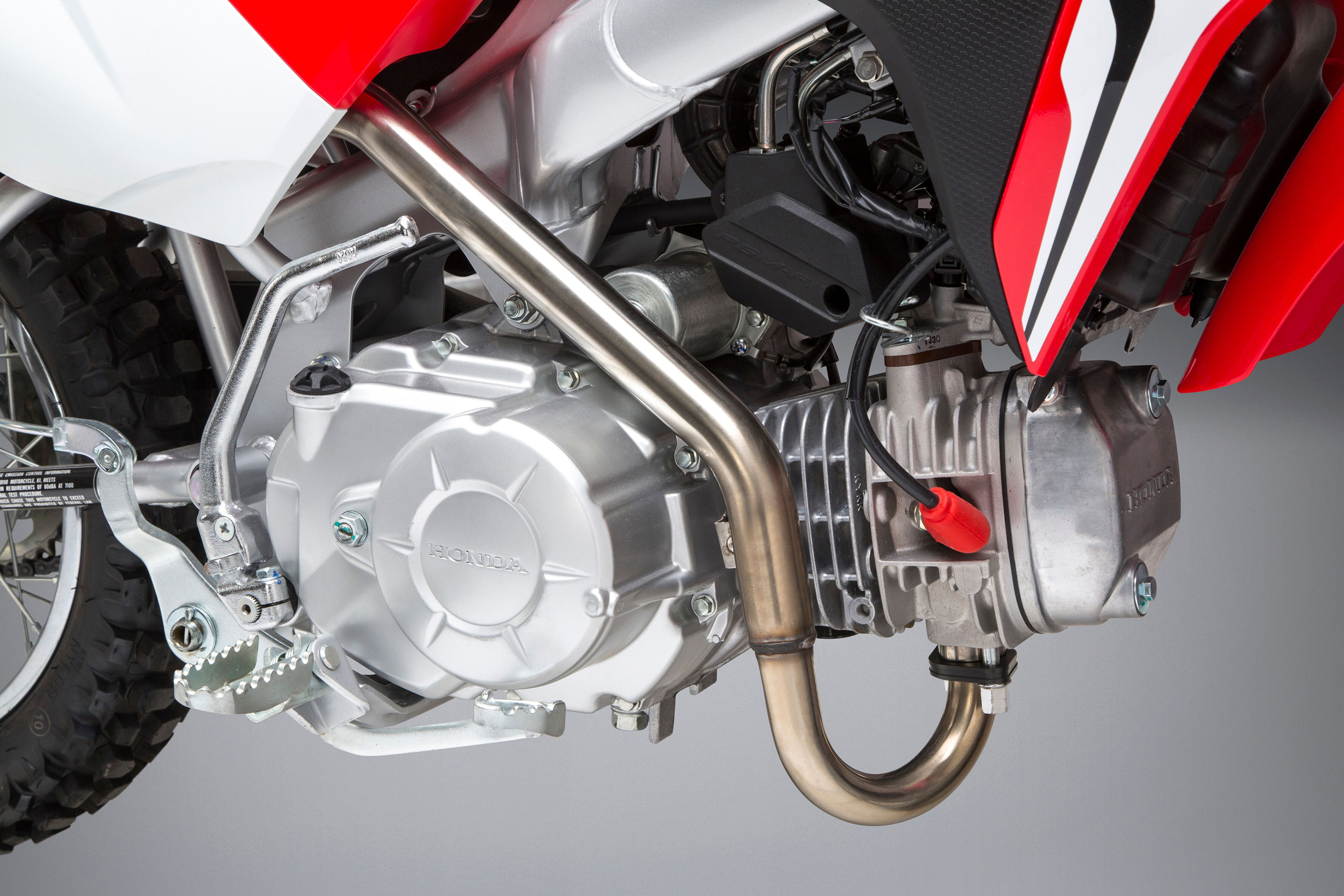 2019 Honda CRF110F with Yoshimura RS-9T FS SS/SS/CF
2019-20 Honda CRF110F RS-9T FS pricing and info
2019-20 Honda CRF110F Enduro RS-9T FS SS/SS/CF
Part # 221110R520
MSRP: $499.99
QUALIFIED MANUFACTURER DECLARED "REPLACEMENT PART"

Stock exhaust weight: 5.3 Lbs
Yoshimura RS-9T full system weight: 4.4 Lbs
Enduro Series by Yoshimura –
In the Mid 90's Yoshimura didn't go to the dirt; the dirt came to Yoshimura. Enduro Series systems are an evolution of Yoshimura's early off road efforts crafting off-road exhaust systems. The Enduro Series are all equipped with USFS-approved spark arrestor, forest-friendly noise levels, and are tailpipe emissions compliant.
About Yoshimura –
Yoshimura is "The Leader in Performance" and has been for over 63 years. With unmatched skills, knowledge and passion for racing, Yoshimura is on the forefront of the aftermarket. Yoshimura exhaust systems are race bred and feature the same legendary performance, fit, and quality that has been our trademark for six decades. To learn more about Yoshimura and view their wide variety of performance products, visit www.yoshimura-rd.com.
Source: Yoshimura Research and Development of America

####