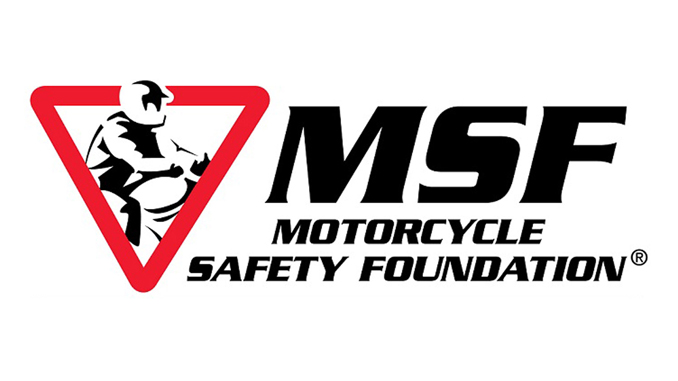 IRVINE, CA – April 18, 2019 – (Motor Sports Newswire) – The Motorcycle Safety Foundation Board of Trustees voted to select its new officers, choosing Gary Martini as chair, Croft Long as vice chair, and Claudia Garber as secretary/treasurer.
"In my 40-plus years in the motorcycle business, I consider this to be one of the most important posts I've ever had and one of the highest honors," said Martini, rider education manager for American Honda Motor Co., Inc. "I consider the work done by the Motorcycle Safety Foundation to be very important and I take it quite seriously. As motorcycles become more high-tech, proper training becomes paramount and their scientifically developed curriculums are second to none."
For 2019, the MSF is developing new and updated RiderCourses, learning ever more from the MSF 100 Motorcyclists Naturalistic Study (the world's first large-scale, naturalistic motorcycle research project, done in partnership with the Virginia Tech Transportation Institute), and building on nearly 50 years dedicated to motorcyclist education and training.
"As a lifelong motorcycle rider and enthusiast, I am very honored to be asked to contribute to the important work of the MSF, which is to enhance motorcycle life both on-road and off-road through education," said Long, manager, market analytics and product education group for Kawasaki Motors Corp., U.S.A. "I am eager to work more closely with the dedicated management and staff of the MSF to support the RiderCoaches who are accomplishing the mission of delivering proven, structured training across the country."
Chair
Gary Martini
Rider Education Manager
American Honda Motor Co., Inc.
Vice Chair
Croft Long
Manager, Market Analytics and Product Education Group
Kawasaki Motors Corp., U.S.A.
Secretary/Treasurer
Claudia Garber
Manager, Rider Development
Harley-Davidson Motor Co., Inc.
Trustees
Robert Alsip
Emissions Compliance Manager
Suzuki Motor of America, Inc.
Joseph Dagley
Division Manager, Motorsports Training
Yamaha Motor Corporation, U.S.A.
Gregg Murdie
Department Head – National Motorcycle Sales Operations
BMW Motorrad USA
Trustee
Paul Vitrano
Senior Assistant General Counsel
Indian Motorcycle and Polaris Industries
Member Representatives
Alexandre Borduas
Senior Advisor, Public Affairs and Government Relations
BRP, Inc.
Ken Durr
Western Regional Sales Manager
KTM North America, Inc.
Rod Lopusnak
General Manager
Triumph Motorcycles America
Shane Pacillo
PR & Events Manager
Piaggio Group Americas, Inc.
About Motorcycle Safety Foundation
The Motorcycle Safety Foundation promotes safety through rider training and education, operator licensing tests and public information programs. The MSF works with the federal government, state agencies, the military and others to offer training for all skill levels so riders can enjoy a lifetime of safe, responsible motorcycling. Standards established by the MSF have been recognized worldwide since 1973.
The MSF is a not-for-profit organization sponsored by the distributors/ manufacturers of BMW, BRP, Harley-Davidson, Honda, Indian, Kawasaki, KTM, Piaggio, Suzuki, Triumph, and Yamaha brand motorcycles. For safety information or to enroll in the RiderCourse nearest you, visit msf-usa.org or call (800) 446-9227.
Source: Motorcycle Safety Foundation

####