The Steven Juliano Estate Collection to Headline
Unprecedented Auction Lineup
WALWORT, WI – April 18, 2019 – (Motor Sports Newswire) – Now in its 32nd year, Dana Mecum's Original Spring Classic auction is slated to make its grand annual return to the Indiana State Fairgrounds in Indianapolis this May 14-19. Considered a "bucket-list" must for enthusiasts across the U.S. and from dozens of foreign countries, the Indy auction today boasts a 2,000-car lineup spread out over six auction days, and this year's roster is among the most significant and compelling to come out of the event's 32-year history.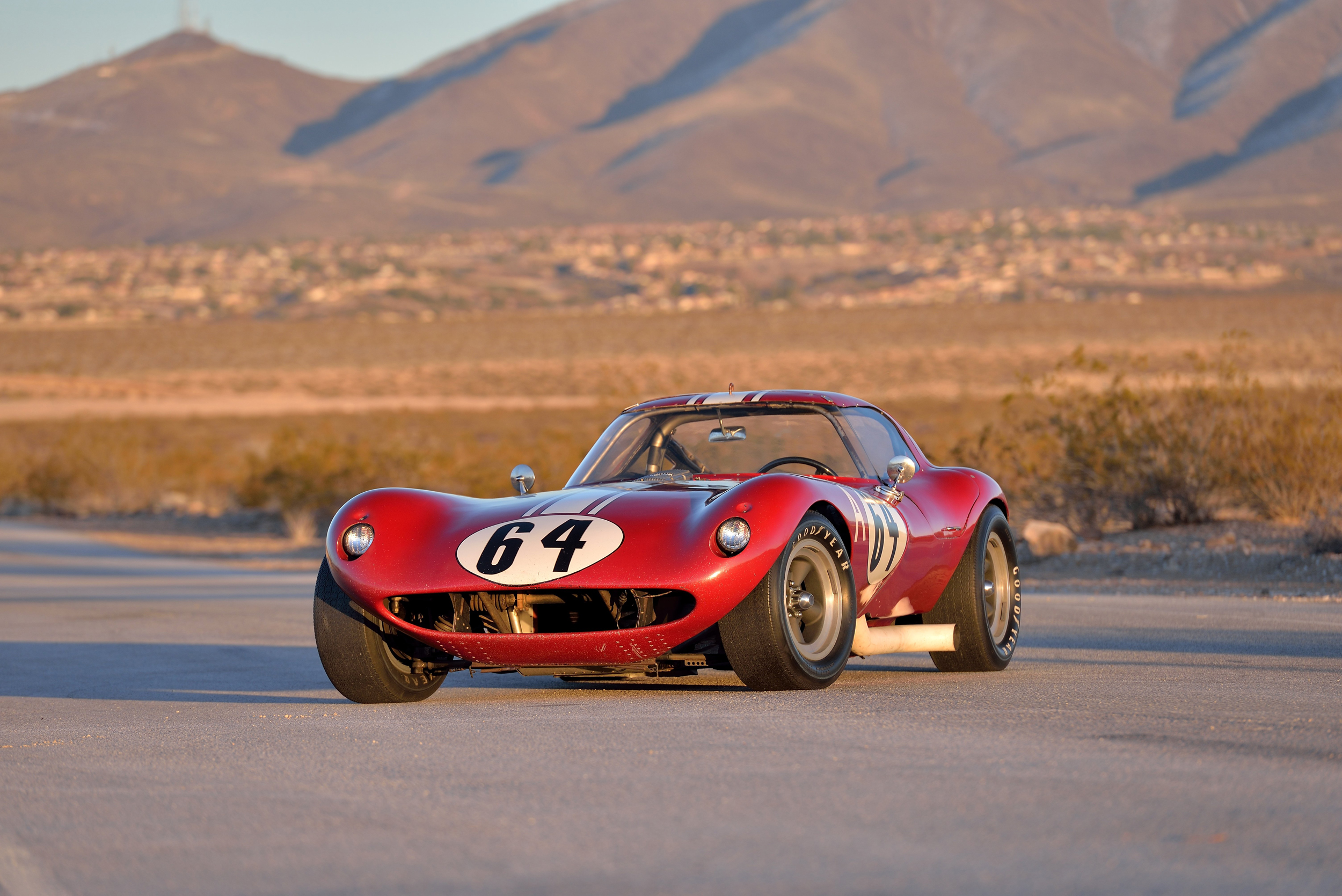 Main attraction consignments include four Shelby Cobras from The Steven Juliano Estate Collection, all of which exist as best-of-breed examples. Likely the most authentic and correct Cobras in the world, the selection includes a 1967 427 S/C Roadster (Lot F128), a 1964 289 Roadster (Lot F132), a 1966 427 Roadster (Lot F136) and a 1965 Factory Stage III 289 Dragonsnake (Lot F140). Other offerings from the collection include a group of cars used in Plymouth's Rapid Transit System Caravan traveling road show, a one-of-11 1963 Cheetah Race Car (Lot F138) and nearly 2,000 items of Road Art® primarily composed of Chrysler, Dodge and Plymouth promotional items and awards from the 1960s and 1970s. A selection of the Road Art® will be offered via Mecum's all-new timed online auction platform at ontime.mecum.com.
Famed restoration artists Amos and Justin Minter will offer a selection of cars at the Indy auction as well, including nine desirable F-Code 1957 Ford Thunderbirds, two E-Code versions and more. A selection of iconic American muscle cars from the Canada-based Zandee Collection will also join the Indy lineup, as will an array of classic '50s favorites from The Vintage Dream Car Collection; and the well-known Waterford Collection will return to the Indy stage this May with another assemblage of investment-grade Shelbys and Mustangs.
Other featured offerings slated to cross the Mecum auction block include a well-documented 1970 Plymouth Hemi Cuda Convertible (Lot F120), the only 1970 Dodge Hemi Challenger R/T factory-equipped with a sunroof (Lot F143), a 1971 440 Six Pack Plymouth Cuda Convertible (Lot F142), a 1967 Chevrolet Yenko Camaro (Lot S127) and a 2015 Porsche 918 Spyder Weissach (Lot S155) with 999 miles, to name just a few.
The auction is open to buyers, sellers and spectators. Bidder registration is available online in advance for $100, $200 after May 13, and includes admission for two to each auction day. General admission tickets are available in advance online for $20 per person, per day, and for $30 at the door and online after May 13. Children 12 and younger receive complimentary admission. Doors open each day at 8 a.m. with the vehicle auction beginning daily at 10 a.m.; Road Art® will be sold on a separate auction block daily Tuesday, May 14 through Saturday, May 18, beginning at 9 a.m. NBC Sports Network will broadcast the auction for a total of 23.5 hours including 14 hours of live auction coverage of the event; a live stream of the entire auction will be presented at Mecum.com.
Mecum's website is updated daily with the latest consignments including detailed descriptions and photographs of the vehicles. To view the list, to consign a vehicle or to register as a bidder for this and all Mecum auctions, visit www.mecum.com, or call (262) 275-5050 for more information.
Auction Schedule
Dana Mecum's 32nd Original Spring Classic
Dates: May 14-19, 2019
Location: Indiana State Fairgrounds, 1202 E 38th Street, Indianapolis, IN 46205
Admission: $20 in advance online, and $30 at the door and online after May 13—per person, per day; children 12 and younger receive complimentary admission
Preview: Gates open daily at 8 a.m.
Auction: Vehicles begin at 10 a.m. daily; Road Art® will be sold on a separate auction block daily Tuesday, May 14 through Saturday, May 18, beginning at 9 a.m.
TV Schedule: (NBC Sports Network) from noon to 4 p.m. on Wednesday, May 15 (live); from noon to 4 p.m. on Thursday, May 16 (live); from noon to 3 p.m. on Friday, May 17 (live); from noon to 3 p.m. (live) and 8 to 10 p.m. on Saturday, May 18; from 1 to 3 p.m. and 7 to 11 p.m. on Sunday, May 19; and, from 1:30 a.m. to 3 p.m. on Monday, May 19
(All times Eastern)
About Mecum Auctions
Nobody sells more than Mecum. Nobody. The Mecum Auction Company is the world leader of collector car, vintage and antique motorcycle, and Road Art sales, hosting auctions throughout the United States. The company has been specializing in the sale of collector cars for 30 years, now offering more than 20,000 lots per year and averaging more than one auction each month. Established by President Dana Mecum in 1988, Mecum Auctions remains a family-run company headquartered in Walworth, Wisconsin. For further information, visit Mecum.com or call (262) 275-5050. Follow along with Mecum's social media news and join us on Facebook,  Twitter, YouTube, Pinterest and Instagram.
Source: Mecum Auction, Inc.
####