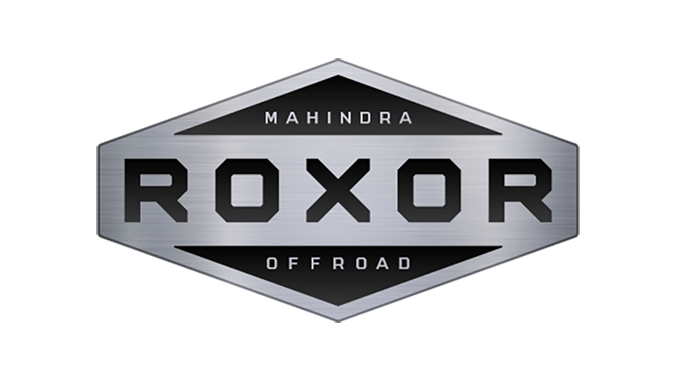 ROXOR to "Take-Over" CBSSPORTS.COM on March 26th and April 5th.
Fans have a chance to win a customized ROXOR off-road vehicle.
AUBURN HILLS, MI – March 21, 2019 – (Motor Sports Newswire) – Mahindra Automotive North America will be part of the college basketball tournament madness with the ROXOR Top Five Sweepstakes. Fans can win a ROXOR off road vehicle outfitted with their favorite accessories. ROXOR recently celebrated its first year as a brand, and the tournament takeover on CBSSPORTS.com will generate greater awareness going into year two. The takeover will position ROXOR as the only advertiser on the bracket page during two of the highest traffic dates.
"Being a new entrant to the off-roading segment market, we're focusing heavily on our core value proposition of strength, durability and fun," stated Richard Ansell, Vice President of Marketing. "We're looking to find people that love adventure and want a vehicle that can take whatever they can throw at it. We'll reach 20 million passionate college basketball fans across the two "take-over" promotions on the CBS brackets page, generating tremendous awareness for ROXOR."
Sports fans of all kinds can enter the ROXOR Top Five Sweepstakes. Site visitors will design their own custom ROXOR, recruiting five-star accessory combinations and enter for a chance to win the ROXOR they designed. Beginning March 26th, fans can enter at www.roxortopfive.com and the winning fan's ROXOR will be hand built in the Mahindra Automotive North America factory in Auburn Hills, Michigan and delivered via a local ROXOR dealer.
Feeding off the unrivalled energy and excitement created by the college basketball tournament, the promotion gives entrants the opportunity to choose their own ROXOR accessory lineup, selecting five starters from fifteen total options, including a second row seat, ROXOR/MTX All Weather Bluetooth Sound Bar, ROXOR-Kolpin Rhino Grips, Military-grade Windshield, , 40" KC Lightbar, and full soft cab enclosure to name a few among the fifteen.
The sweepstakes run 3/26/19 – 5/30/19.
ABOUT MANA AND MVSS
Mahindra Automotive North America (MANA) is Mahindra's North American automotive headquarters. In addition to leading all North American activity, MANA is a comprehensive automotive design, engineering and vehicle development center. Established in 2013 and located in Auburn Hills, Michigan, MANA's team of veteran executives, engineers and designers, working with affiliate Mahindra automotive teams in India, Korea and Italy, is playing a key role in growing Mahindra's global automotive business. Mahindra Vehicle Sales and Service (MVSS) is MANA's exclusive distributor in the powersports industry and is in Fletcher, North Carolina. www.mahindraautomotivena.com
ABOUT ROXOR
ROXOR is an off-road vehicle conceived, designed and engineered by Mahindra Automotive North America. The vehicle is produced in Auburn Hills in the first new OEM manufacturing operation to open in Southeast Michigan in more than 25 years. A rugged, no-nonsense side-by-side, ROXOR is a tribute to Mahindra's long history of assembling iconic military-grade vehicles (Mahindra introduced the legendary Willy's vehicles to Asia in 1947); it features a steel body on a boxed-steel frame, a heavy-duty Mahindra turbo-diesel 4-cylinder engine, and a truck-style transmission. The American-assembled ROXOR enters the off-road world with a 70-year-proven value proposition based on its authenticity, simplicity and strength.
For more information on the new ROXOR Off-Road models, visit www.roxoroffroad.com and follow ROXOR on social media via facebook.com/roxoroffroad and @roxoroffroad on Twitter and Instagram.
Source: Mahindra Automotive North America
####