Supported teams include JCR Honda, SLR Honda, Phoenix Racing Honda
TORRANCE, CA – January 26, 2019 – (
Motor Sports Newswire
) – American Honda today announced its lineup of supported off-road teams for the 2019 season, with three successful squads—JCR Honda, SLR Honda and Phoenix Racing Honda—Riding Red in more series and events than ever across the U.S. and Northern Mexico. Between the trio of proficient racing operations, Honda's CRF Performance Line will be well-represented in series including AMA National Hare and Hound (NHHA), AMA National Grand Prix Championship (NGPC), WORCs, Best in the Desert, SCORE International and Grand National Cross Country (GNCC).
Headed by 11-time Baja 1000 Champion and longtime team owner Johnny Campbell, and based in Temecula, California, JCR Honda is returning its focus to racing in the Western U.S., following a five-year GNCC stint that saw the team earn the 2016 XC2 title. This year, JCR Honda is fielding two-time AMA NHHA Champion Ricky Brabec in the National Hare and Hound series aboard the all-new CRF450X. (Brabec, who recently led the Dakar Rally through a number of stages, will continue to also race in international rally competitions with the factory Monster Energy Honda effort.) In addition, JCR is campaigning the newly named AMA NGPC series (formerly Big 6 Grand Prix) with defending champion Trevor Stewart riding the CRF450RX, while Preston Campbell and Tarah Gieger ride the all-new CRF250RX. That series commenced last weekend in Adelanto, California, with Stewart, Preston Campbell and Gieger earning podium finishes in the Pro, Pro Lights and Pro Women categories, respectively. The team will also campaign selected races in other series.
Having posted wins in the 2018 Baja 1000 and Baja 500, as well as earning the crown in the SCORE International series, SLR Honda returns with increased support for the 2019 season. The squad will continue in that series with team owner Mark Samuels once again joined by Justin Morgan and Justin Jones aboard the No. 1X CRF450X, and it will also contest the WORCS and Best in the Desert championships with former WORCS and EnduroCross champion Ricky Dietrich and former pro motocrosser Tallon Lafountaine racing the CRF450RX and CRF250RX, respectively. In addition, the Yucca Valley, California-based team will compete in Mexico's Sonora Rally and selected NGPC events. SLR Honda launched its 2019 season last weekend at the WORCS opener in Primm, Nevada, where Lafountaine earned a podium finish in the Pro II class.
The David Eller-owned Phoenix Racing Honda team is involved in a wide array of series in 2019, augmenting its Kicker Arenacross, AMA Supercross and AMA ATV Motocross participation by entering the world of off-road racing. Taking the GNCC baton from JCR Honda, the Salisbury, North Carolina-based operation is running in XC1 with Andrew Delong on the CRF450RX and in XC2 with Austin Lee on the CRF250RX, and is even entering 2017 AMA ATV Motocross Champion Joel Hetrick in the occasional GNCC round, in the XC1 ATV division.
In addition to these racing activities, JCR Honda, SLR Honda and Phoenix Racing Honda will offer Red Rider Trackside Support in their respective series, keeping Honda riders on track with technical assistance and emergency parts.
"We're pleased to have such a formidable lineup of Honda-supported teams and riders competing in off-road events this year aboard new models in our expanded CRF Performance Line," said Brandon Wilson, Manager of Advertising & Motorcycle Sports at American Honda. "With increased support in the West and a continuing presence in the East through our involvement with a new partner, I'm confident that Honda will be extremely competitive off-road while also growing the Red Rider Trackside Support program."
As it supports top off-road teams, Honda continues to evolve its Red Rider Rewards contingency program, which is open to all riders of qualifying Honda models. For more information, visit the Honda Powersports website.
ABOUT AMERICAN HONDA
American Honda Motor Co., Inc., is the sole distributor of Honda motorcycles, scooters, ATVs and Side-by-Sides in the U.S. American Honda's Motorcycle Division conducts the sales, marketing and operational activities for these products through independent authorized Honda retail dealers. For more information on Honda products, go to powersports.honda.com.
Source: American Honda Motor Co., Inc.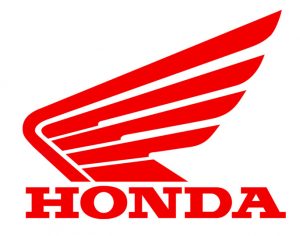 ####