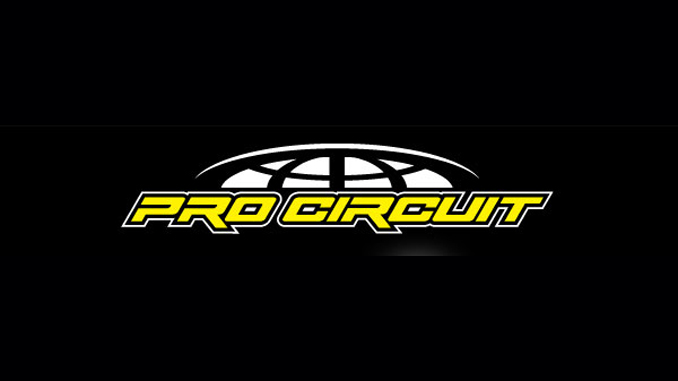 CORONA, CA – October 31, 2018 – (Motor Sports Newswire) – For years we have been crafting championship-winning two-stroke pipes and silencers for
some of the fastest mini racers on the planet. We expect the same results with our Works and Platinum pipes, Ti-2, 304 and Type 296 silencers for the new 2019 Yamaha YZ85. Our pipes and silencers offer noticeable performance and horsepower gains across the entire RPM range. Your little one will be pumped with the performance of his or her new YZ85 model, so bolt on a Pro Circuit pipe and silencer and continue up through the mini ranks the right way.
Pro Circuit. We Race.
Works Pipe – With unparalleled performance, power and torque across the entire rpm range, the Pro Circuit Works Pipe is constructed of AKDQ high quality carbon steel with an unplated, oiled steel finish to give your bike that "factory" look. Hand welded and pounded seams with reinforced mounting brackets offer increased durability.
Platinum Pipe – The same performance gains as the Works Pipe but with a brilliant nickel coating make the Pro Circuit Platinum Pipe the ideal choice for extreme weather conditions. Made using the same high quality AKDQ carbon steel as the Works Pipe, the Platinum Pipe is hand welded with pounded seams and reinforced mounting brackets just like the Works Pipe. A nickel coating gives the Platinum Pipe a bright finish while protecting against nature's elements making maintenance a breeze.
Ti-2 Shorty Silencer – The Pro Circuit Ti-2 Shorty Carbon Kevlar/Titanium Silencer is the latest piece of racing technology and is sure to be a favorite for most two-stroke riders. The Ti-2 is similar to the popular R-304 Silencer except it is constructed with a carbon Kevlar shell, titanium tubing and titanium end-cap. The titanium and carbon Kevlar construction offers the "factory" look and appearance while reducing weight. The Ti-2 is for closed-course racing only.
304 Factory Sound Silencer – Constructed of high quality aluminum and stainless steel, the 304 Factory Sound Silencer's longer body is designed to reduce noise output without compromising performance and is recommended for any 2-stroke application. Extremely light weight and durable, the 304 silencer is easy to re-pack for optimum performance.
296 Spark Arrestor Silencer – For those who ride in noise sensitive areas, the 296 Spark Arrestor/Silencer meets U.S. Forest Service 96db sound requirements and is equipped with a USFS approved spark arrestor. The 296 Spark Arrestor/Silencer is designed for easy maintenance and is made from high quality aluminum and stainless steel for extra durability.
Please visit www.procircuit.com for information on Pro Circuit products.
Connect with Us:
Facebook: http://www.facebook.com/procircuit78
Instagram: http://www.instagram.com/procircuit78
Twitter: http://www.twitter.com/procircuit78
YouTube: http://www.youtube.com/ProCircuitInc
Liability:
All products manufactured and/or distributed by Pro Circuit Products, Inc. are offered and designed for use with standard machines. Pro Circuit Products, Inc. makes no claims as to the products effectiveness on modified machines. Pro Circuit Products, Inc. is the sole determiner of abuse, misuse, installation errors and modifications. We assume no liability for any errors in listings, specifications, part numbers, prices or model applications. Pro Circuit Products, Inc. reserves the right to change specifications, product descriptions, product quality, pricing and model applications at any time without prior oral or written notice and without further obligation.
Adding new components to your motorcycle (especially to the engine, suspension or braking system) may radically alter the acceleration, deceleration, handling and braking characteristics of your motorcycle. Ensure that all parts are installed and properly torqued per the instructions supplied with the part or to the motorcycle manufacturer's original specifications. Test the motorcycle with the new part(s) on level ground, at low speed, without any other vehicles or obstacles nearby, to ensure that it is working properly. Periodically recheck, adjust or replace the parts as may be necessary depending upon the terrain, use, mileage and rider input. Consult the instructions supplied with the part, or the motorcycle manufacturer's original specifications for further details. The failure to properly install, maintain, or familiarize yourself with the new part's use, and proper operation, may result in damage to the motorcycle, and/or a loss of control, resulting in serious injury or death. Buyers assume all risk for any and all damage caused to themselves, a third party and/or property by virtue of failure of these products. By installing and/or using a Pro Circuit Products, Inc. product, you hereby accept and understand these stated terms and conditions.
Source: Pro Circuit Products, Inc.
####