MAGOG, QC – April 2, 2018 – (Motor Sports Newswire) – Camso is launching the 2019 YETI SnowMX Snowcheck Program so snowbike enthousiasts, snowmobilers, dirt and mountain bike riders can ride better, higher, faster and sooner on the 2019 YETI SnowMX line-up.
The YETI SnowMX – chosen by the 2018 X-Games gold medalist Cody Matechuk – is an advanced high performance customizable snow bike conversion system. The 2019 models will continue to push extreme riders to their limits. "The carbon fibre chassis and the titanium drive shaft innovation makes it the ligthest, most durable, best performing snow bike system". explains Bruce Dashnaw, Sales & Marketing Executive Director – Powersports at Camso.
The YETI SnowMX Snowcheck Program, running from April 2 to May 31, allows riders to build their dream system by choosing their customization colors and select the perfect upgrade for their ride.
The seven factory color option includes top gear, bottom gear, rail anodizing, ski, bumper insert and YETI graphic. Enthusiasts can also choose over multiple suspensions. The Snowcheck Program offers over $1000 value in upgrades including a wheel kit and a cargo rack. Customers can also benefit from other accessories and options such as bogie wheels.
The 2019 YETI SnowMX Supersport, Freeride and Mountain models, which are up to 30 pounds (13.5 kg) lighter than anything else on the market, come with the following features:
An industry-first standard Soft Strut suspension, adding compliance under heavy loads without affecting deep snow performance
A new 10 or 12 inch Camso snow bike track for better traction, rolling efficiency and handling when leaning in transitions
Elka Stage 3 and Elka Stage 5 suspension upgrades – Elka Stage 3 provides a low speed compression adjustment to adapt to different rider types, while Elka Stage 5 offers fully adjustable high and low speed compression and rebound adjustment
A reinforced suspension A-arm, for increased rider confidence in the most demanding back country riding
Customers can design their ideal ride online through YETImizer at www.yetisnowmx.ca/yetimizer, and can take advantage of the YETI SnowMX Snowcheck Program by ordering through an authorized YETI SnowMX dealer.
For more information on the innovations going into the 2019 YETI SnowMX Supersport, Freeride or Mountain conversion systems, visit www.yetisnowmx.ca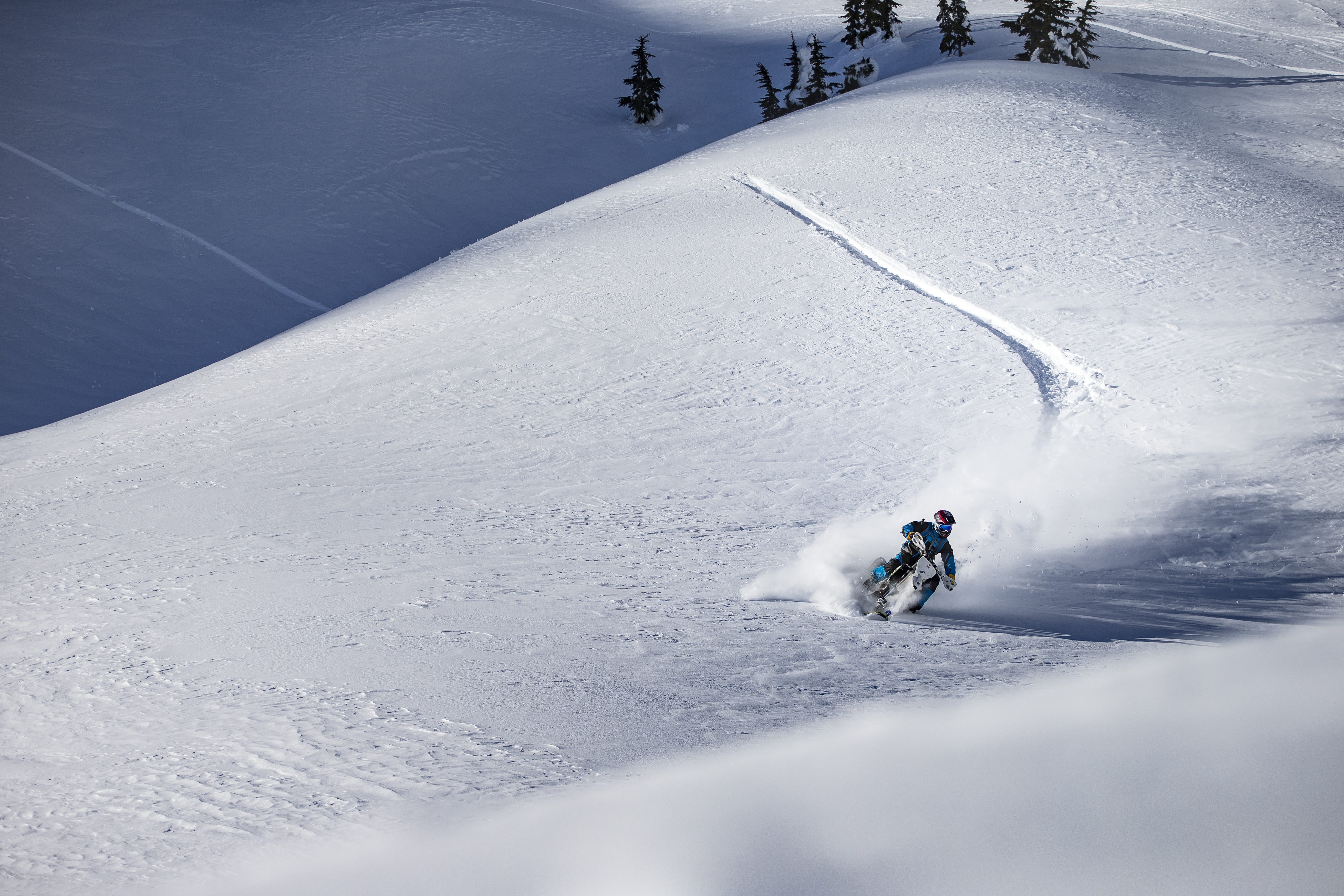 About Camso
Camso, the Road Free company, is a world leader in the design, manufacturing, and distribution of off-road tires, wheels, rubber tracks and undercarriage systems to serve the material handling, construction, agricultural and powersports industries. It employs more than 7,500 dedicated employees who devote 100% of their effort to 11% of the global tire and track market—the off-the-road market. It operates advanced R&D centres and manufacturing plants in North and South America, Europe and Asia. Camso supplies its products to leading original equipment manufacturers (OEMs) under the names Camso and Solideal, and distributes its products in the replacement market through its global distribution network.
Source: Camso
####