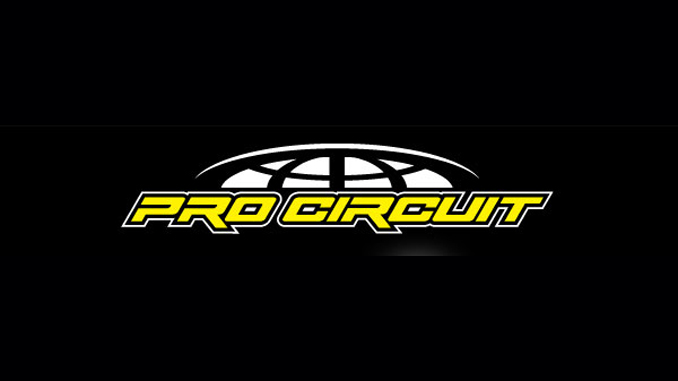 CORONA, CA – March 28, 2018 – (Motor Sports Newswire) – Pro Circuit is your number one choice for quality performance engine parts. We're proud to offer our customers only the finest high-performance parts available. Our newest product for the 2018 Yamaha YZ450F is DLC coated tappets. Designed to withstand higher engine RPM and extreme operating temperatures, Pro Circuit DLC coated tappets are a must-have for those serious about performance. These tappets also help ensure your engine operates at peak performance level, so line up at the gate with confidence knowing you have an edge in performance over the competition with Pro Circuit coated tappets.
Pro Circuit. We Race.
2018 YZ450F Coated Tappets (Intake) Image
Please visit www.procircuit.com for information on Pro Circuit products.
Connect with Us:
Facebook: http://www.facebook.com/procircuit78
Instagram: http://www.instagram.com/procircuit78
Twitter: http://www.twitter.com/procircuit78
YouTube: http://www.youtube.com/ProCircuitInc
Liability:
All products manufactured and/or distributed by Pro Circuit Products, Inc. are offered and designed for use with standard machines. Pro Circuit Products, Inc. makes no claims as to the products effectiveness on modified machines. Pro Circuit Products, Inc. is the sole determiner of abuse, misuse, installation errors and modifications. We assume no liability for any errors in listings, specifications, part numbers, prices or model applications. Pro Circuit Products, Inc. reserves the right to change specifications, product descriptions, product quality, pricing and model applications at any time without prior oral or written notice and without further obligation.
Adding new components to your motorcycle (especially to the engine, suspension or braking system) may radically alter the acceleration, deceleration, handling and braking characteristics of your motorcycle. Ensure that all parts are installed and properly torqued per the instructions supplied with the part or to the motorcycle manufacturer's original specifications. Test the motorcycle with the new part(s) on level ground, at low speed, without any other vehicles or obstacles nearby, to ensure that it is working properly. Periodically recheck, adjust or replace the parts as may be necessary depending upon the terrain, use, mileage and rider input. Consult the instructions supplied with the part, or the motorcycle manufacturer's original specifications for further details. The failure to properly install, maintain, or familiarize yourself with the new part's use, and proper operation, may result in damage to the motorcycle, and/or a loss of control, resulting in serious injury or death. Buyers assume all risk for any and all damage caused to themselves, a third party and/or property by virtue of failure of these products. By installing and/or using a Pro Circuit Products, Inc. product, you hereby accept and understand these stated terms and conditions.
Source: Pro Circuit Products, Inc.
####