ARDEN, NC – March 1, 2018 – (Motor Sports Newswire) – Rinehart Racing® is preparing to make their presence heard at the 77th Bike Week in Daytona Beach, Florida. Rinehart Racing will be in the midst of the action all week long to equip riders with American pipes for their American bikes.
Rinehart Racing's Bike Week headquarters will be at Bruce Rossmeyer's Destination Daytona®, where the Rinehart rig will be setup and open for business from March 7th through March 18th. Harley-Davidson® and Indian® riders are invited to visit the Rinehart rig and experience the legendary Rinehart Racing sound firsthand.
"Choosing an aftermarket exhaust for your bike is a very personal process," explains Rinehart Racing Owner & CEO, Judd Hollifield. "Upgrading to a full system or even a new set of slip-ons will change the appearance, the sound, and even the feel of your motorcycle. It's something that we take very seriously, and it's why we see so many riders make the decision after getting the opportunity to see and hear our exhausts in person."
Rinehart Racing will have a full lineup of exhaust solutions on hand for riders to check out, from slip-ons all the way up to full systems. Riders that need a little guidance can talk to product specialists, who can help explain the differences between each option and what to expect when equipped on their bike. A few new products will be on display, including Rinehart's famous 2-into-1 full systems for newer 2017-2018 Harley-Davidson Touring models. The new MotoPro 45 Classic End Caps offer a fully blacked out option for the 4.5" MotoPro 45 Slip-On Exhausts.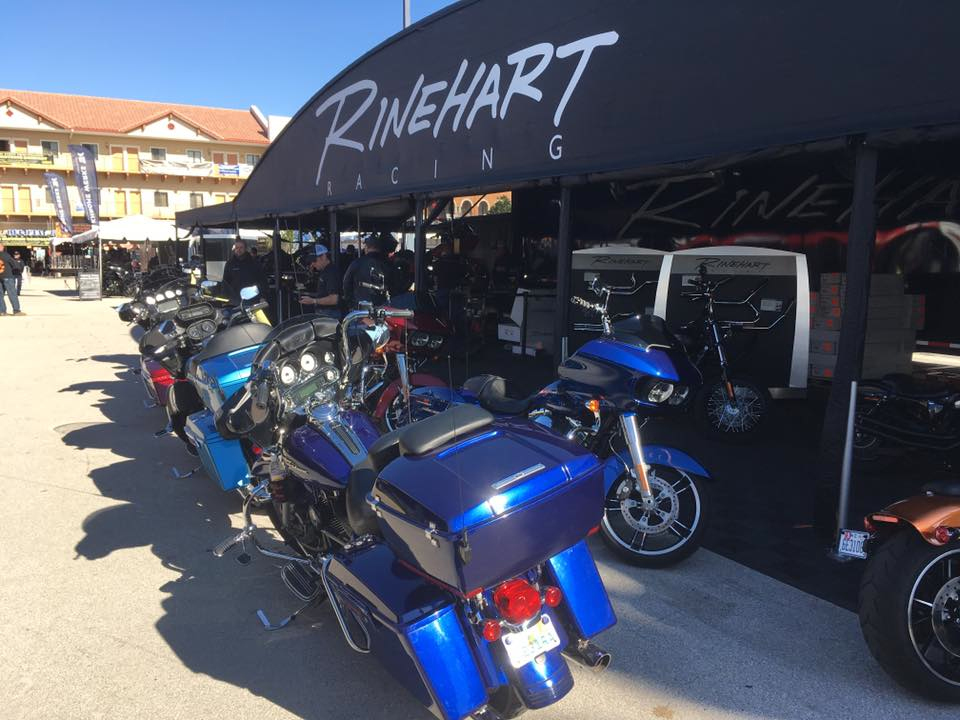 Riders who already run Rinehart pipes can browse exhaust accessories like air cleaners and Hi-Flo baffles, or can change up the appearance of their setup with a new set of end caps. All purchases at the event come with complimentary installation while you wait, so you can get back on the road to enjoy the rumble of your new exhaust system. Just take a seat in Rinehart's hospitality area, enjoy a hot dog and a cold drink, and get off your feet for a while.
Learn more about Rinehart Racing's full line of exhaust solutions for Harley-Davidson and Indian Motorcycles at www.RinehartRacing.com, and join the Rinehart family on Facebook, Instagram and Twitter.
About Rinehart Racing
From its beginnings as the exhaust system of choice for championship-winning NASCAR® and IndyCar® teams to its rise in the v-twin motorcycle marketplace, Rinehart Racing® has established itself as the premier manufacturer of performance exhausts for Harley-Davidson and Indian Motorcycles. The American-made exhaust systems are now well-known for their distinctive sound, elegant style, and signature end caps, a testament to the company's innovative designs, proprietary technology and quality craftsmanship. The Rinehart Racing team is dedicated to providing the best customer service possible, helping to welcome new riders to the Rinehart Family one exhaust system at a time. Learn more at www.rinehartracing.com.
Source: Rinehart Racing
####